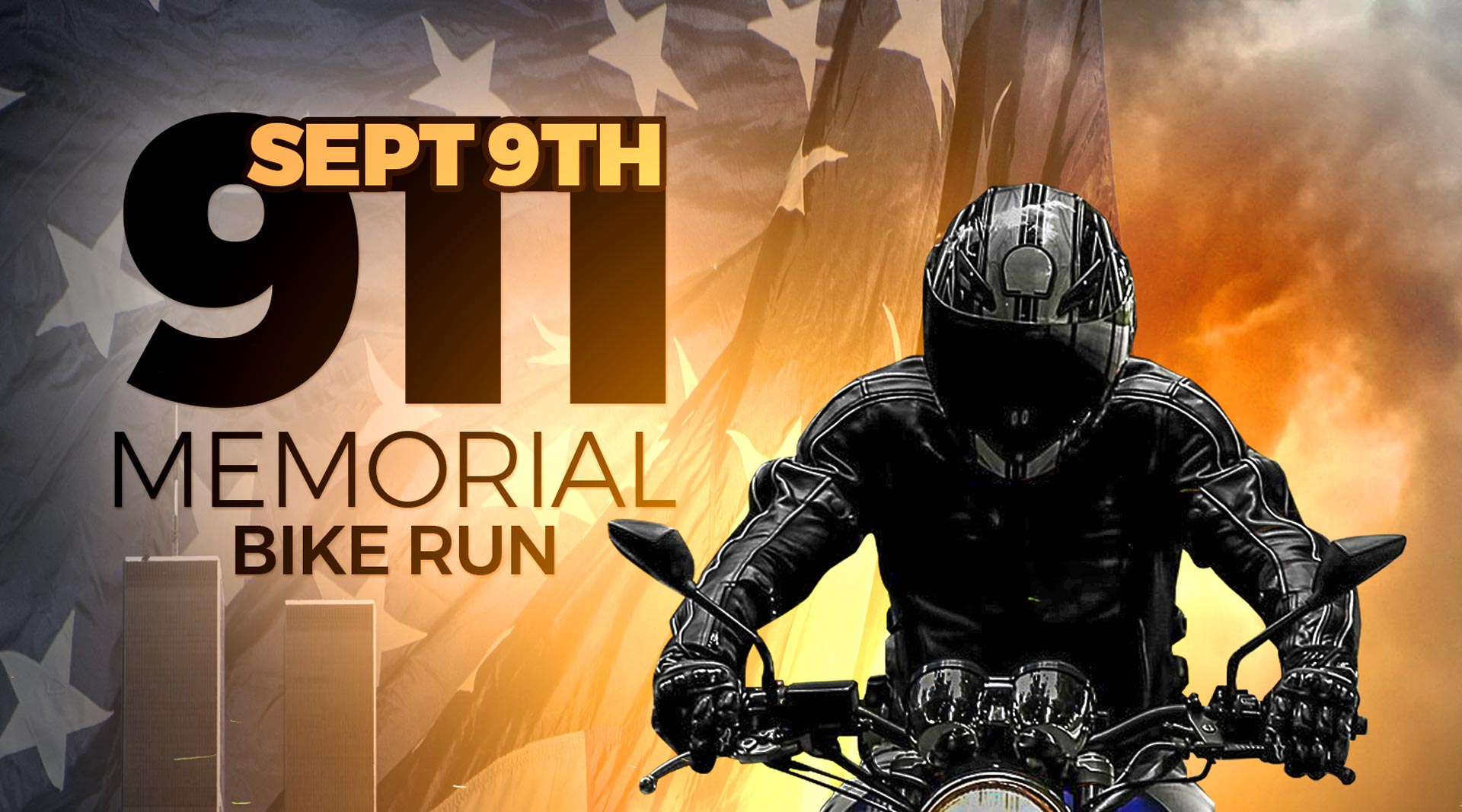 DUE TO HURRICANE IRMA – THE 911 MEMORIAL BIKE RUN HAS BEEN CANCELLED.
We would like to thank everyone for their continued support of the 9/11 Memorial Bike Run. However, due to Hurricane Irma, the unsuccessful attempts to coordinate a new date for an escort from the Sherriff's Office, and the forthcoming relocation of K9 P4P to our new training facility which must be completed by 1/1/18 we are regrettably not going to be able to reschedule the 9/11 Memorial Bike Run for this year.
Although we cannot have the bike run, like we planned we hope to be scheduling something in its place.
We will be issuing refunds to those that pre-registered.