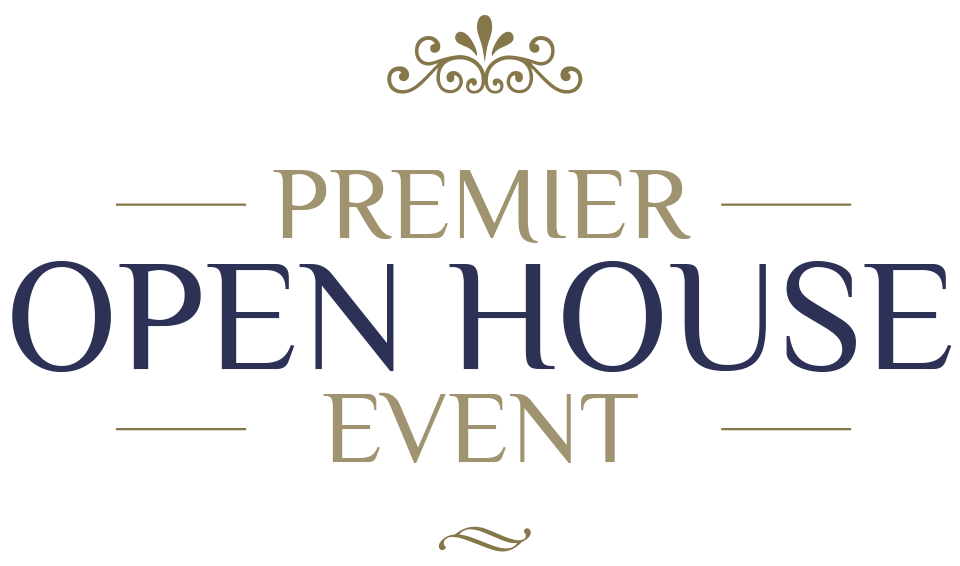 March 31 • 2018
Noon – 3pm
Join Us In Celebration of Our New Home!
Come see how your support has impacted the good and important work we're doing here at K9 Partners for Patriots. Meet program veterans and learn first hand how your support has helped change not only their lives but the lives of their families and the K9's that accompany them. Speak with K9 P4P representatives. Learn about our accomplishments and our bright and ambitious goals for the future to continue helping veterans and service members who deserve our compassion and support.
"With this facility we have the opportunity to expand the number of classes. We can have a class going on in one area and we have space to offer one-on-one training in another area."
Mary Peter, CMDT
Service Dogs Are Welcome!
Please, do not bring pets. They will not be permitted.
15322 Aviation Loop Drive
Brooksville, FL 34604
In the Brooksville-Tampa Regional Airport Industrial Complex
  Ample parking will be available at K9 Partners for Patriots, the business next door and additional parking with free shuttle service from the south end of Target.
Giving Veterans a second chance at life
Service Dog Training Program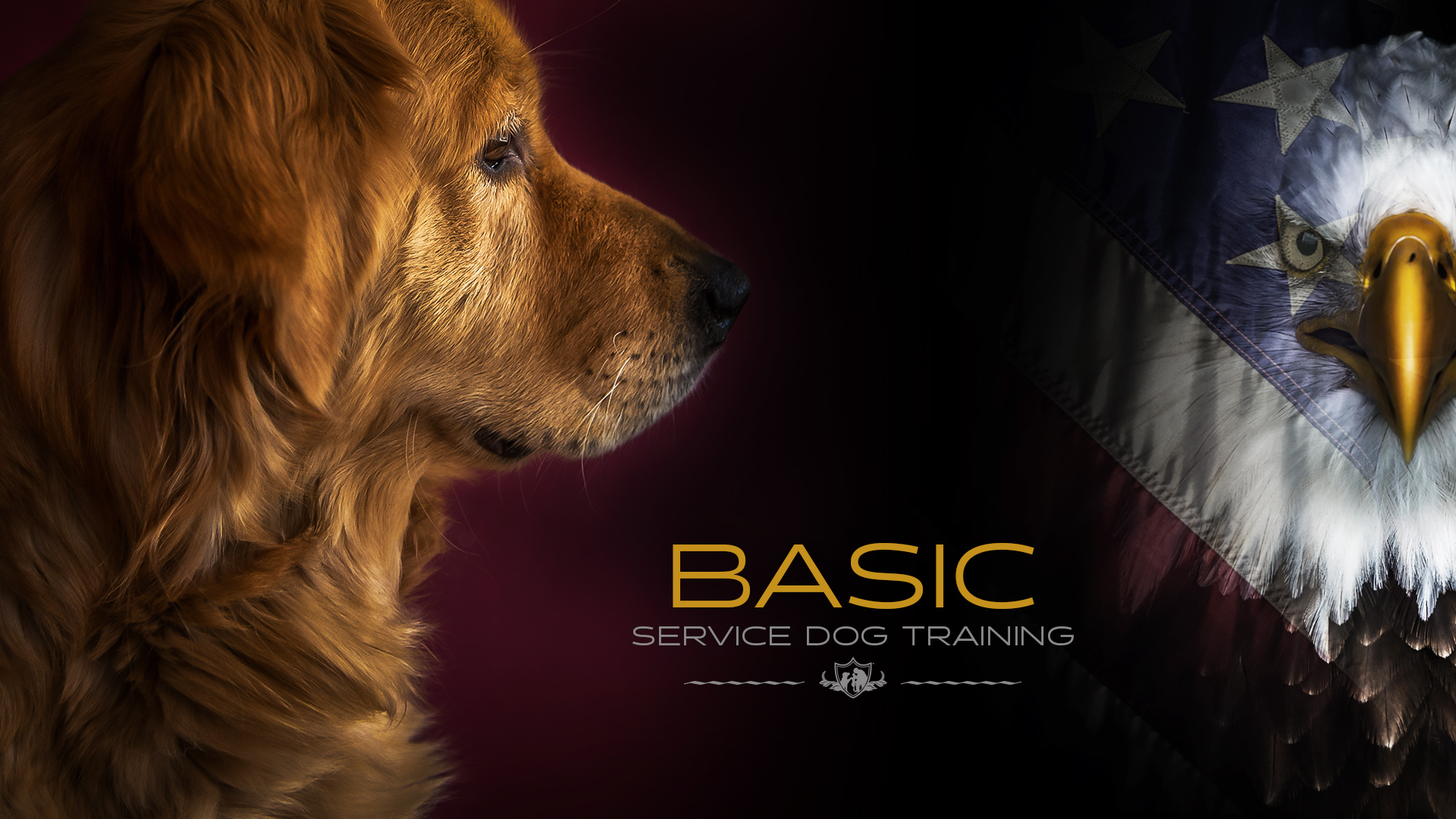 During the Veteran and Service Dog Beginner Training Class, the veteran works on training their service dog to heel, sit, down, come, stay, and stand.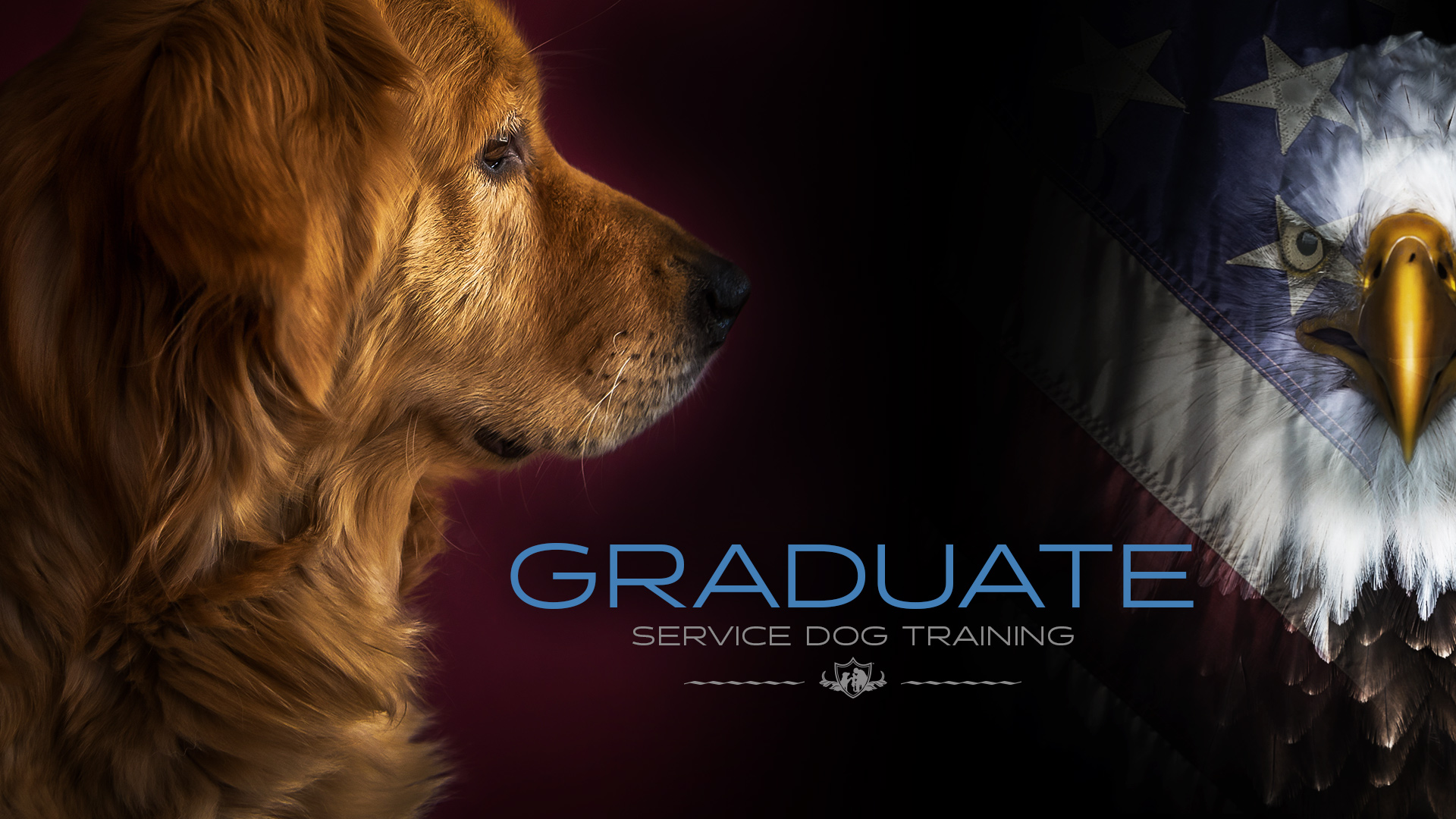 The Graduate Course includes diverse training scenarios and life skills. Veterans learn to educate with positive responses to questions they will encounter in public with their service dog.
Customized Instruction For Every Student
We believe we are "The Gold Standard NonProfit Organization" pioneering the way to provide Veterans and SMs with much-needed Service Dogs at absolutely NO CHARGE!
Each veteran has their own unique needs. Due to our small groups of no more than 10 service dog teams per class, our instructors are able to familiarize themselves with each veteran and their canine enabling them to provide targeted, one-on-one instruction when needed.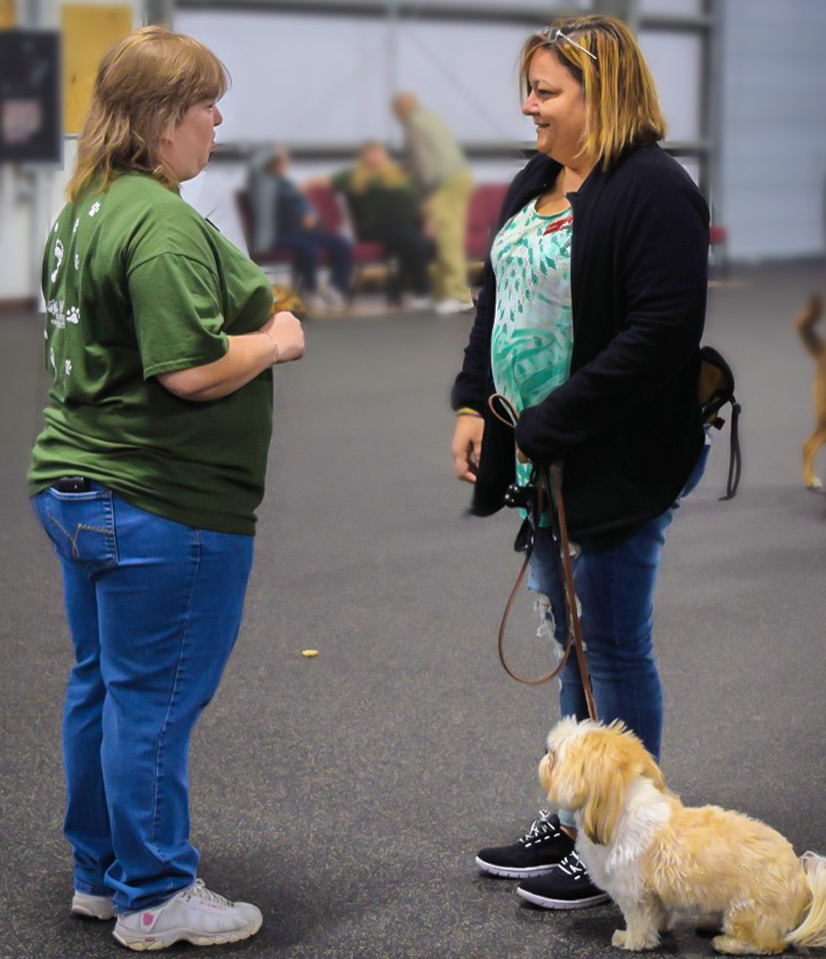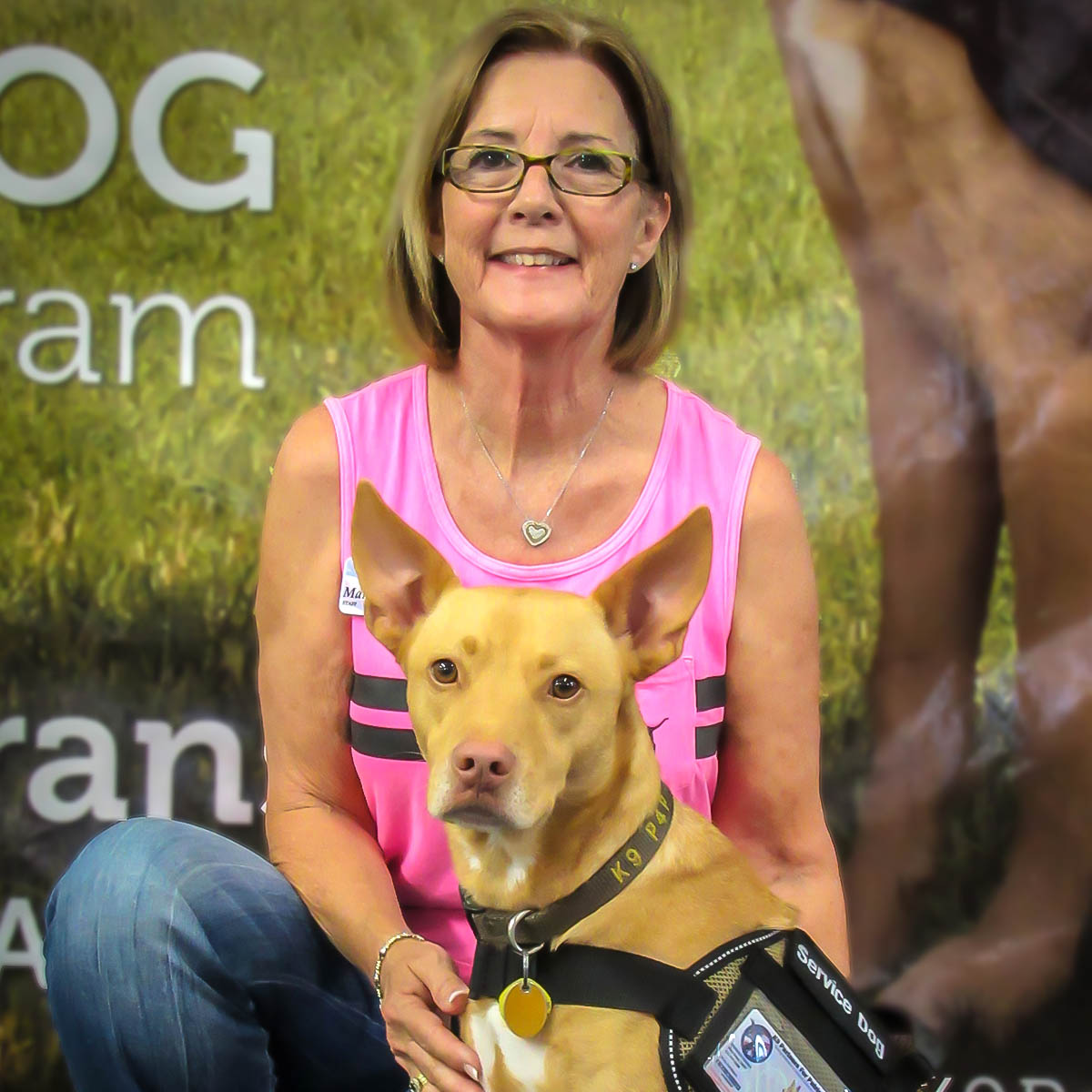 Mary Peter
CMDT, Founder & CEO
Mary is a Certified Master Dog Trainer with over 30 years experience and credentials in the fields of Basic and advanced obedience, Personal protection, Police K9, Attack, Tracking, Retrieval, and Disability assistance training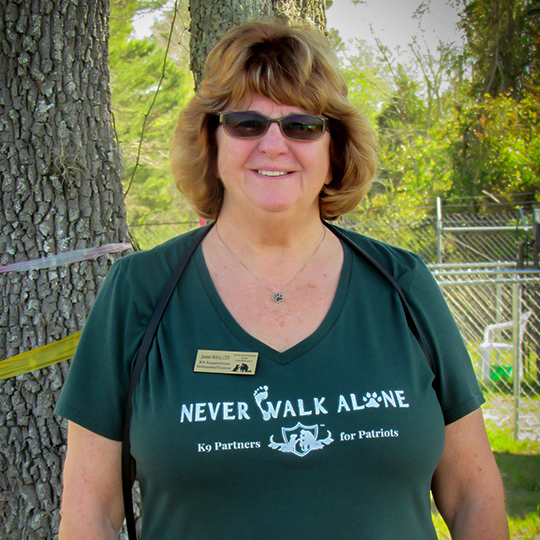 Jeanne White
CDT, K9 Acquisition
Jeanne is certified as a trainer/instructor and has over 10 years of dog training experience and working with Mary Peter. Jeanne is also head of our K9 Acquisition Team and serves as BOD Treasurer.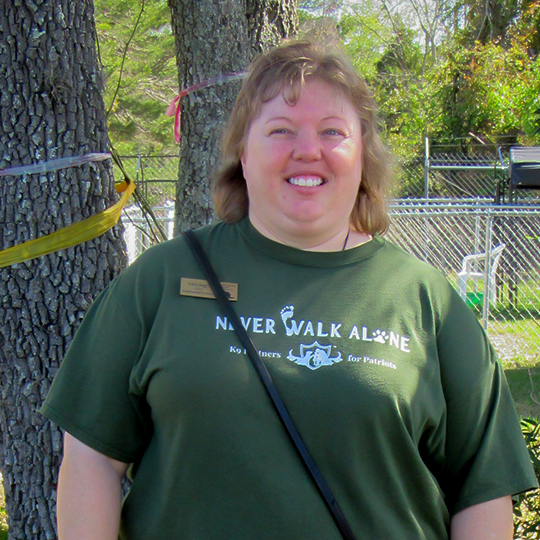 Lacy Jaggi
CDT
Lacy began a training apprenticeship with Mary Peter. Lacy is now a certified trainer/ instructor for K9 Partners for Patriots and serves as BOD Secretary.
"This organization has changed my life. Chief and I came to the program lost and tired of feeling broken. Now, halfway through classes, he and I are a close team. The people, especially Mary, have been a blessing, showering my whole class with love and constant support no matter what. It's been amazing watching each of us grow with our dogs and become a bit more social each week. I went from no confidence to breaking down in class because of being given a chance…now I feel more confident than I have in years and I have the program to thank."
Sara
"I smile, but I'm hurting inside.
Some believe it's all fake…
Some believe it's a blaming game…
But, what most don't know;
it's how hard and difficult it's been to simply survive day by day.
It took a long time to realize I'm NOT alone
…. I'm NOT the only one!!
For that… I'm greatful…I thank God!!…
… I thank you k9 Partners for Patriots!!"
Cristina
"This is truly all about the vet. Very respectful to the need the vet has to try and get back their independence. The staff is outstanding. The trainers insight to the relationship between the dog and vet is remarkable. I highly recommend this to all vets, a friendly, safe place to start gaining back your life".
Brenda
Ready to Make a Difference?
Your time and dedication are important resources. K9 Partners for Patriots relies on volunteers as well as donations to help us with a variety of projects. There are many ways to get involved and make a difference in the lives of veterans in need of service dogs.
We assure you, you'll be doing just that.