Sponsor A Service Dog Team
It's a privilege and an experience you'll never forget
Witness the life-changing miracle that a service dog brings to a veteran, their family, and their quality of life.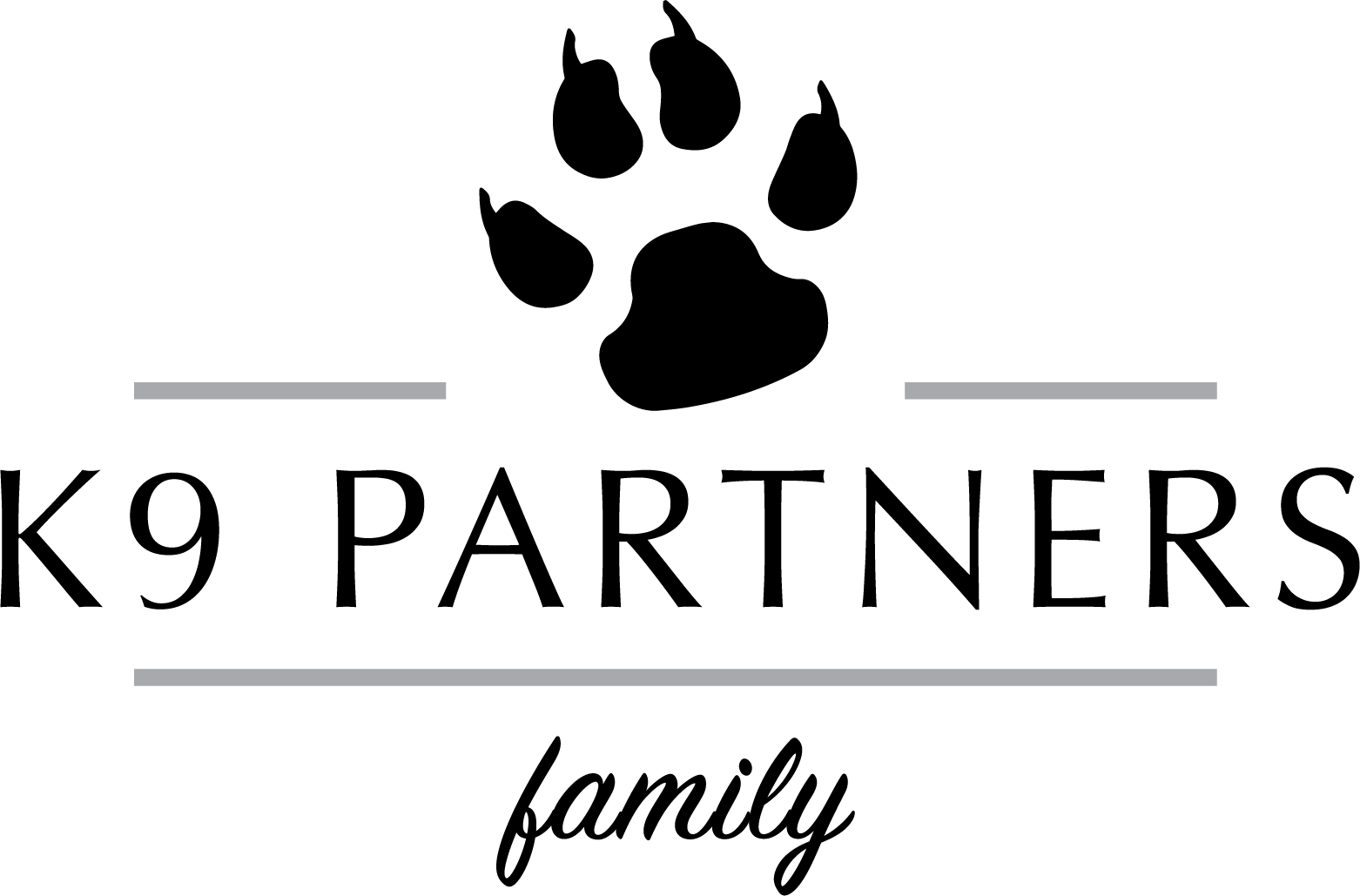 Let's Partner
It's A Win-Win!
Sponsoring a K9 Partners for Patriots Service Dog Team is a unique opportunity to empower life-saving change in the life of a veteran and a rescue dog.
Our nation's veterans have sacrificed so much to secure the freedoms and liberties we all enjoy. It should be easy to see the opportunities a partnership with K9 Partners for Patriots can provide.
Thank you for your consideration.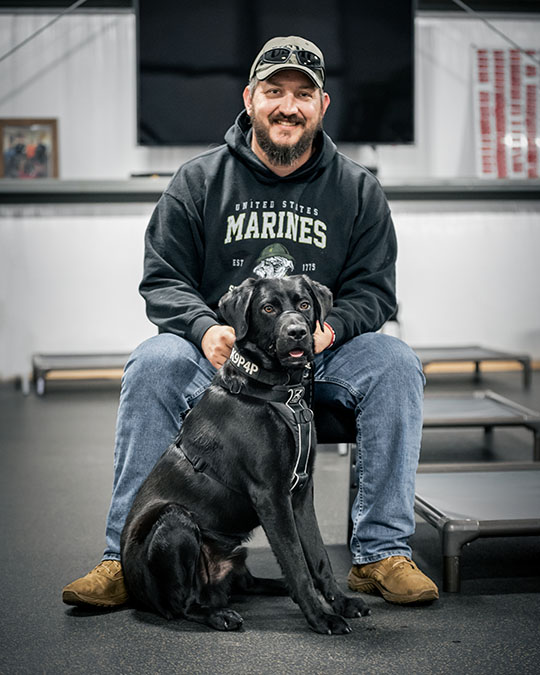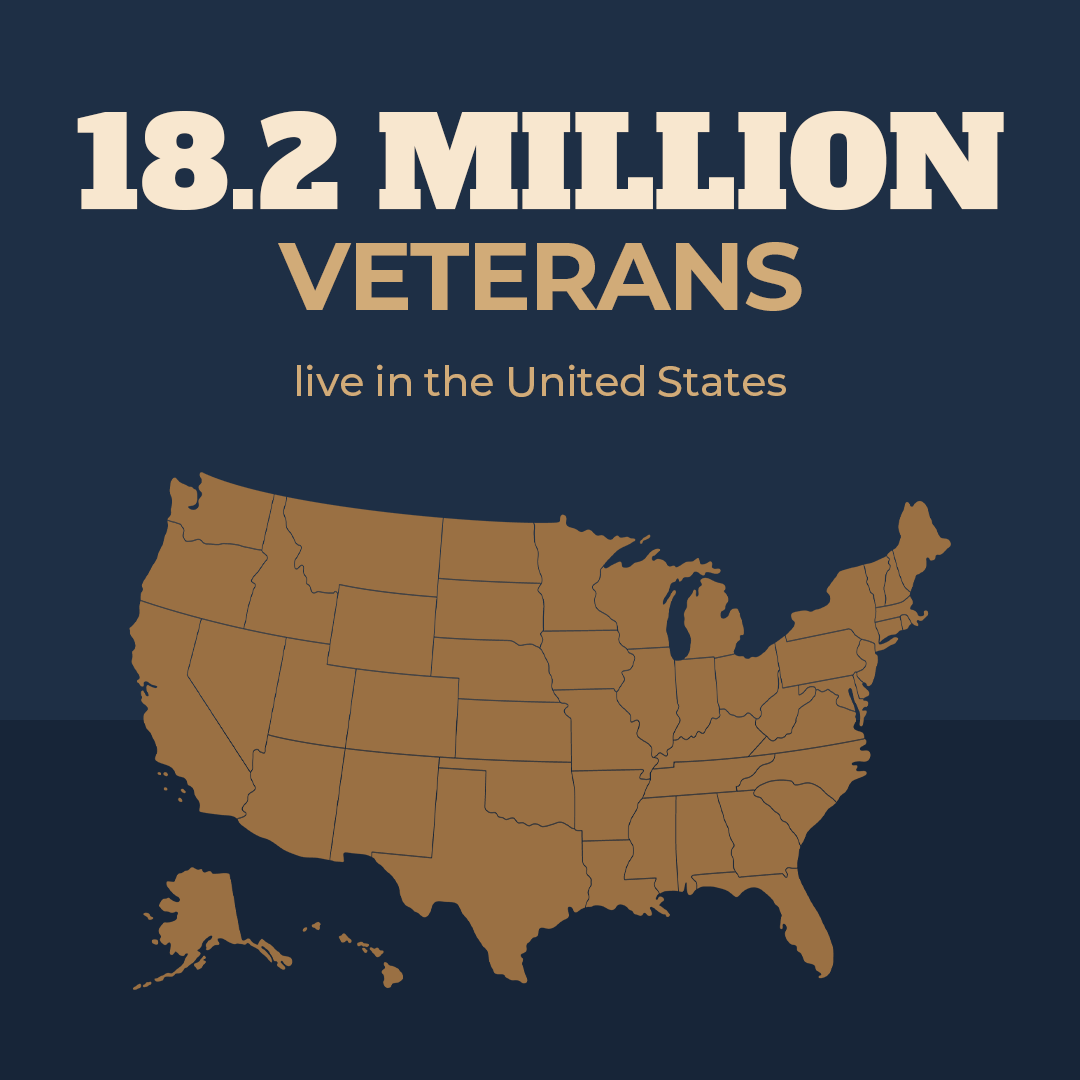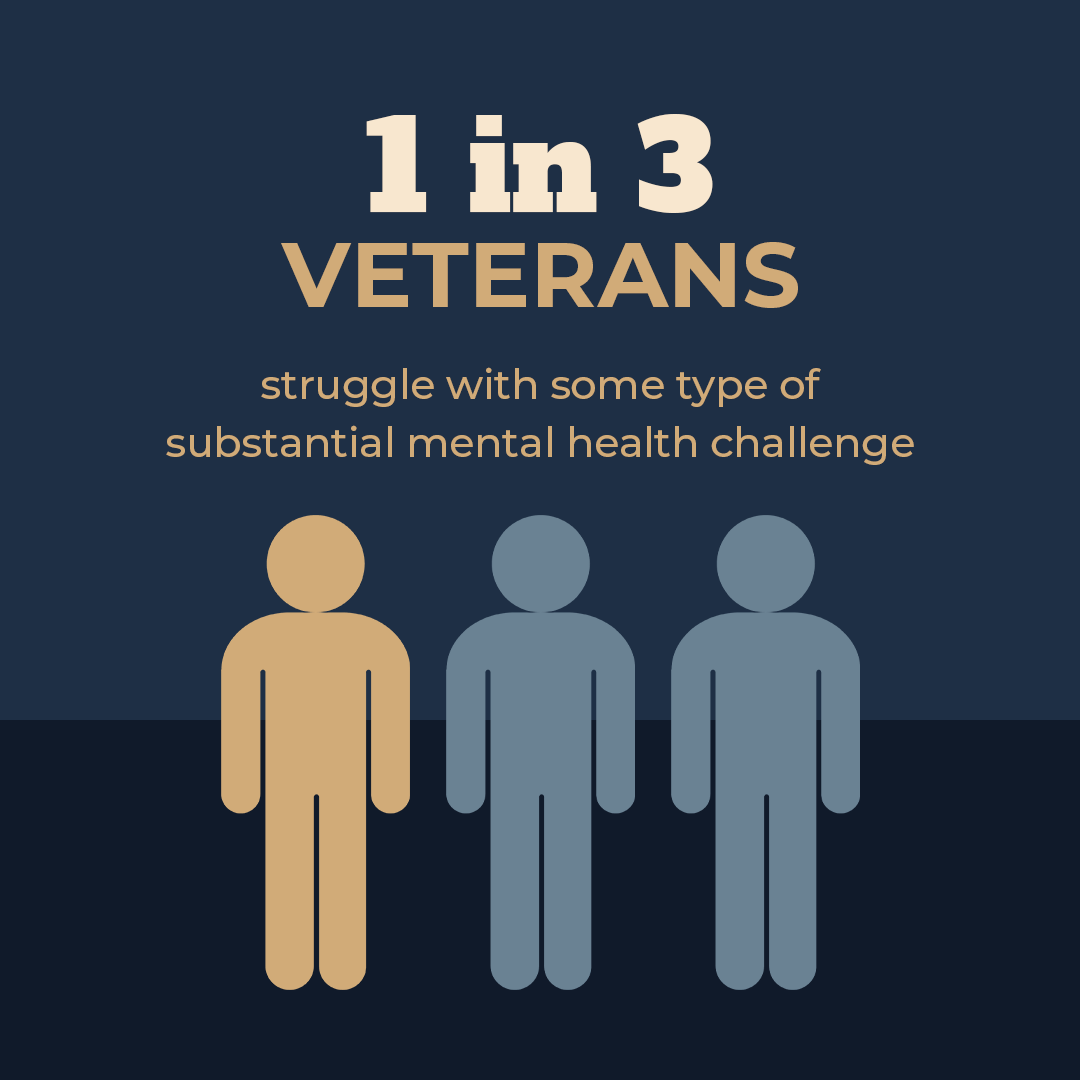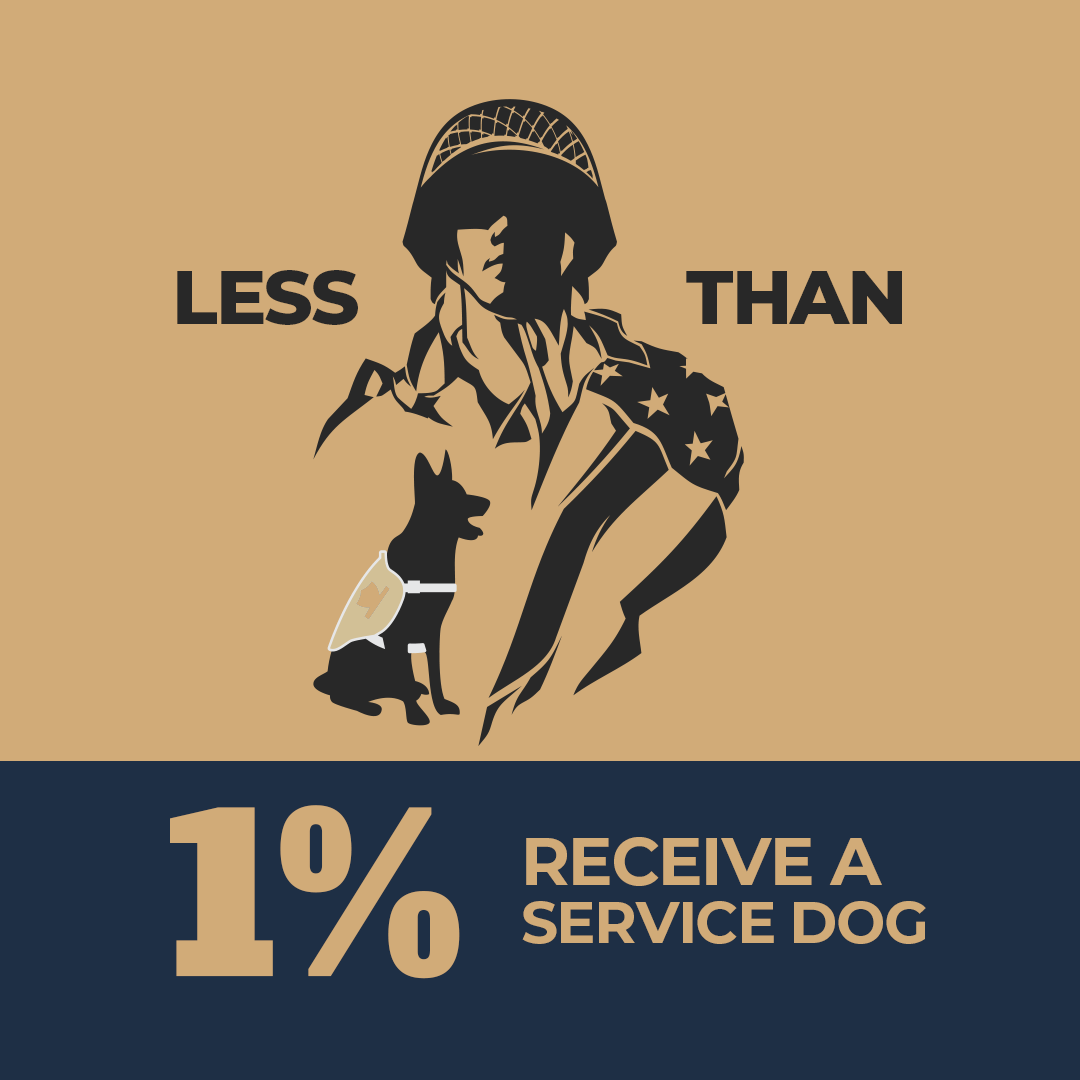 What Your Gift Covers
$15,000
Over 3 million military veterans currently struggle with Post-Traumatic Stress Disorder (PTSD). While PTSD service dogs are proven to reduce the severity of PTSD symptoms and suicidal behaviors, the demand for these life-saving dogs greatly outpaces the supply.
PTSD service dogs are providing life-saving benefits to military veterans struggling with Post Traumatic Stress Disorder (PTSD), Traumatic Brain Injury (TBI), and Military Sexual Trauma (MST).
With so many veterans requesting this form of assistance, multiple avenues of support are critical. K9 Partners for Patriots relies on a compassionate and generous community to help preserve and grow this precious resource to be here for our veterans seeking PTSD service dogs.
Your gift of $15,000 covers the cost of a single service dog team through the complete 24-week service dog training program.
See below a list of everything a veteran and their K9 receives when enrolled in our program.
Complete Service Dog Training Course
Temperament testing and acquisition of a dog
Car harness and seat belt strap for traveling
Embroidered K9 Partners for Patriots nylon dog collar
Training Collar
6′ Ram-Tec Leather Leash and 3′ Ram-Tec Leather Leash
6-month flea, tick, and heartworm preventative
Dog Crate
K9P4P Never Walk Alone t-shirt
Magnetic name tag for class
Bronze wall plate with veteran's name, rank, branch of service and K9's name added to our Wall of Honor.
Service Dog Vest with service dog specific patches: "Service Dog", "Not All Disabilities are Visible", "Do Not Separate Dog from Handler", "Working Dog Do Not Pet"
Program Service Dog ID with service dog's picture and K9 Partners for Patriots contact information.
Annual Re-certification Booklet (upon graduation)
Certificate of Graduation
You'll receive a framed photo of you and your service dog team to hang in your business or home.
Meet the Veteran & K9. You'll be invited to watch them become an official service dog team on graduation day.
Public recognition across our social media channels and you'll receive a small plaque to hang in your business or home.
You're invited to choose a name for the service dog you'll be sponsoring.
If you're interested in sponsoring a service dog team for K9 Partners for Patriots, please call us at (352) 397-5306 or Schedule a Visit to tour the training campus, observe a class, and get more information.