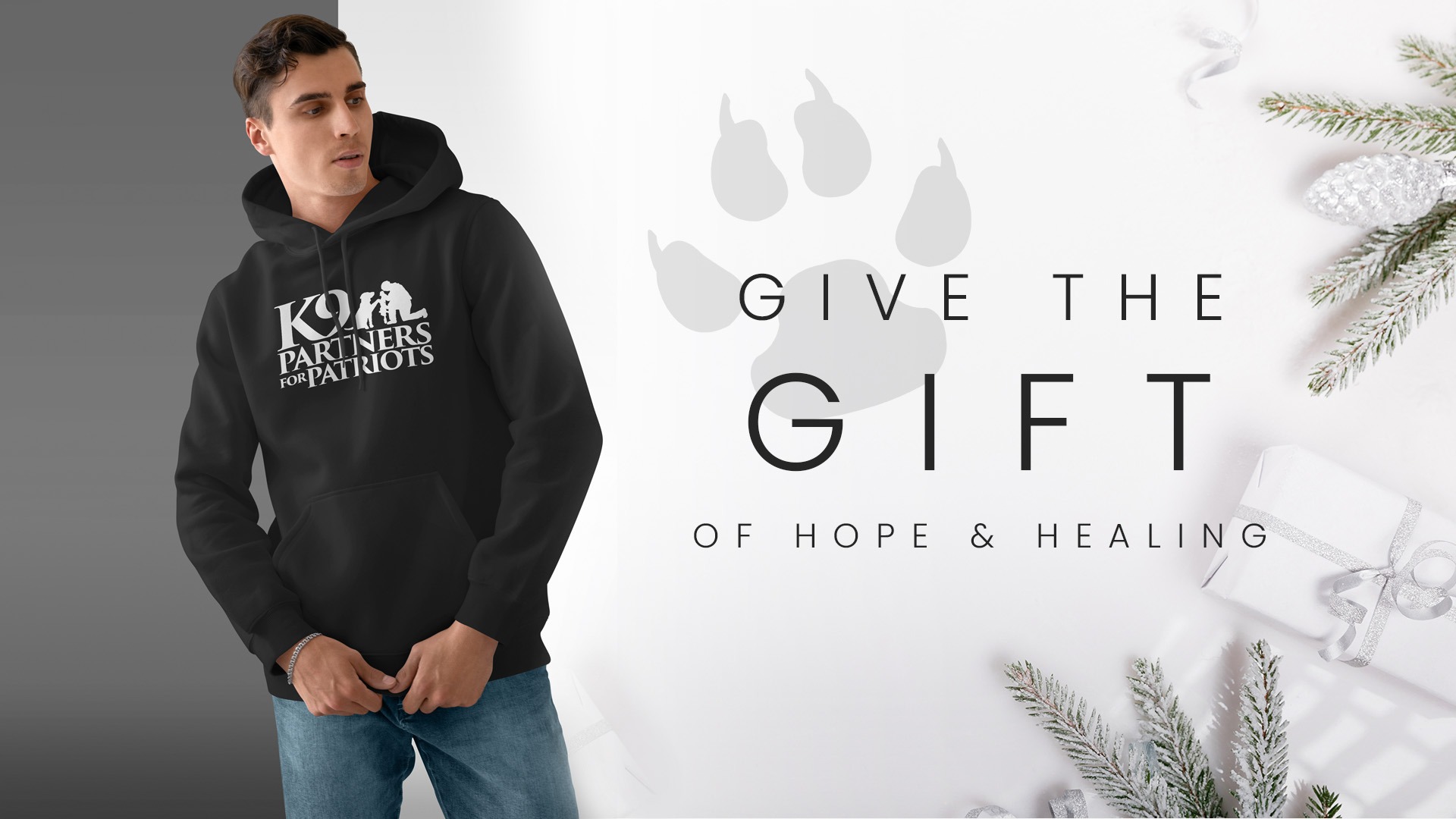 Save 10% OFF November 24th Till Midnight – November 27th 2023!
HOLIDAY SHIPPING DEADLINE • DECEMBER 10TH
To ensure your purchases reach you by Christmas, place orders by 12/10/23.
Shop with Purpose – Be the Change for Veterans and Rescue Dogs!
Be a part of something truly remarkable. Take action today and proudly wear K9 Gear to be a catalyst for change and also support a noble cause. Your purchases help fund service dogs for veterans!
Shop Policies and Frequently Asked Questions
Shipping
When will I get my order?
Orders are fulfilled in 3-7 days and shipped out. Shipping time varies based on location but usually takes 3-5 business days.
Returns Policy
We do not offer returns or exchanges. However, please let us know if there is an issue with your order by contacting us through our Contact Us Form.
Be sure to include your order number.
Misprinted, Damaged, or Defective
Claims for misprinted, damaged, or defective items must be submitted within 2 weeks of receiving the product. For packages lost in transit, claims must be submitted within 2 weeks of the estimated delivery date. We will cover claims deemed our error.
Where Does My Order Ship From?
Some of the items in our Shop ship from different locations. If you order multiple items, you may see 2 shipping charges in your cart.
We work with an on-demand order fulfillment company with facilities worldwide. Orders will typically ship from the facility closest to your location. Orders for apparel, mugs, and hats are printed to order.
Hat clips, patches, magnets, buttons, and vinyl stickers ship from K9 Partners for Patriots Headquarters in Brooksville, Florida.
How Are Your Products Made?
We work with a print-on-demand drop shipper. They have locations worldwide, so depending on where you are, your orders are printed and shipped from the facility that can do it most efficiently!
Shirts are printed on high-quality brand names you know and trust such as Gildan and Bella Canvas.
How Do I Track My Order?
You'll receive a tracking link via email when your order ships out. If you have any questions about your tracking or shipment, drop us a line through our Contact Us Form.
I received a wrong/damaged product, what should I do?
We're so sorry if the product you ordered arrived damaged. To help us resolve this for you quickly, please email us through our Contact Us Form within a weeks' time with photos of the damaged product, your order number, and any other details you may have about your order. We'll get back to you with a resolution as soon as possible!
Do You Offer Refunds?
Refunds are only available if you receive the wrong items or damaged items. If any of these apply, please contact us through our Contact Us Form with photos of wrong/damaged items and your order number as soon as possible and we'll sort that out for you.
Can I exchange an item for a different size/color?
At this time, we don't offer exchanges. If you're unsure which size would fit better, check out our sizing charts—we have one for every item listed on our store, in the product description section.