Mission
We exist to prevent veteran suicide, to provide hope and healing for those struggling with Post-Traumatic Stress Disorder, Traumatic Brain Injury or Military Sexual Trauma. Together we provide a positive path forward through the experience of training and caring for their own service dog in a safe environment of camaraderie, friendship & family that brings veterans from self-doubt to self-confidence; from isolation to reconnection.
Since 2014
Fiercely Family
Veterans go to war a brotherhood. Upon returning home, they're left to fight their demons alone. K9 Partners for Patriots provides opportunities for vets to meet each other, share their stories, and process their pain while they train their own service dogs. They find trust and understanding in our non-judgmental family environment. The weekly service dog training classes and quarterly gatherings go a long way to breaking the perilous pattern of isolation that too often leads to the premature end of life.
Our group technique of service dog training helps the veteran integrate back into a social environment that helps improve many aspects of their lives, including family and marital relationships, revitalizing old friendships, and developing new ones.
Our family of veterans, staff, and volunteers genuinely care about each other. We're dedicated to providing support and encouragement long after the service dog training course is complete.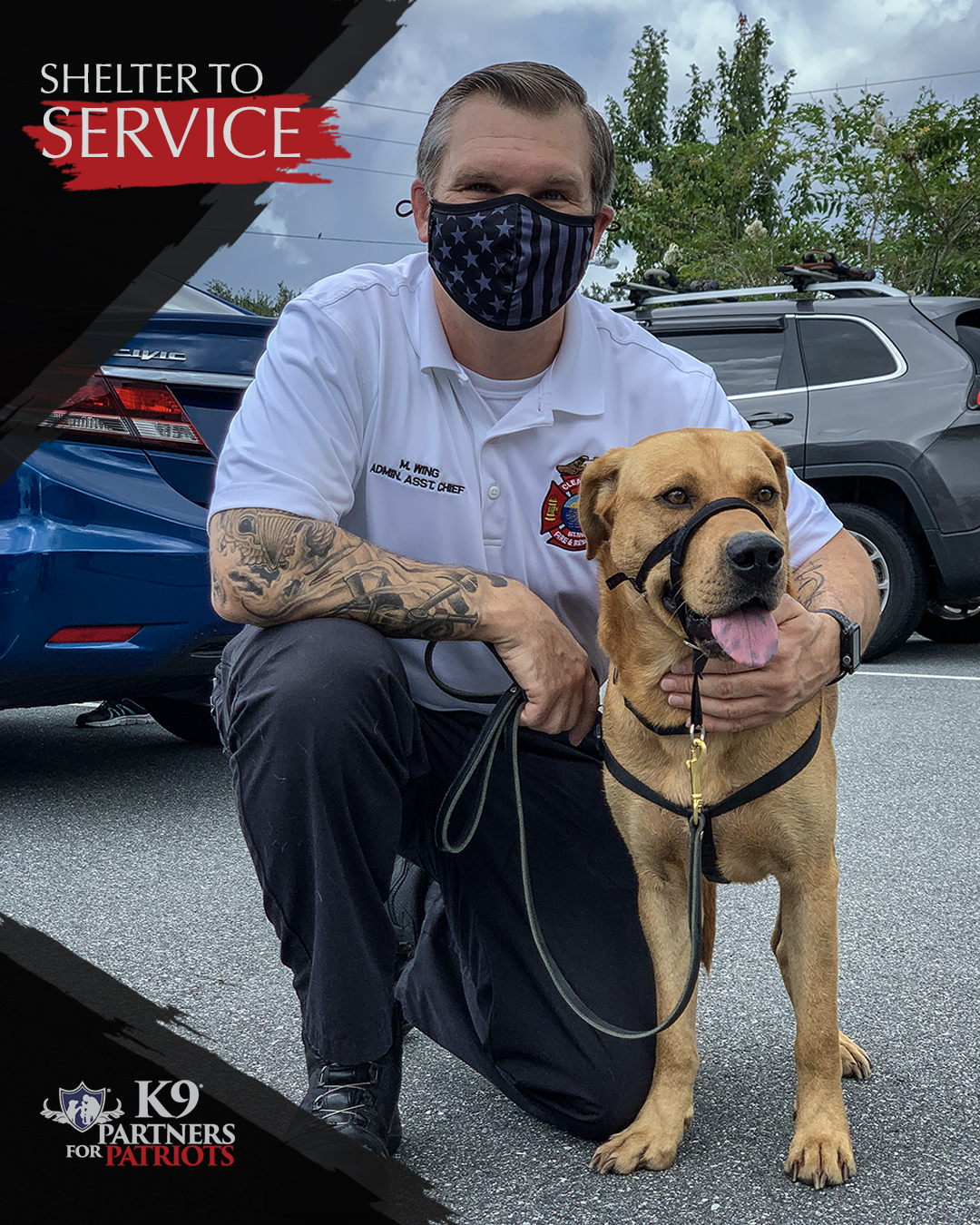 Approximately 
670,000 
dogs Are Euthanized Every year.
Save Two – A Veteran and a Dog
We Partner with Shelters & Rescues
Individuals who are hurting identify on a special level with dogs that have been abandoned, mistreated, or neglected.
Some of our program canines have been donated by breeders, private individuals seeking to re-home a dog, or veterans bringing their own dog.
Still, we count it a moral imperative and strive to get dogs out of shelters and rescues and into loving homes living a life of purpose with the veterans that need them.
K9 Partners for Patriots, Inc. was approved by the IRS as a 501(c)(3) nonprofit on November 4, 2014.
Your donation is fully tax-deductible within the guidelines of the U.S law.
Association of Service Dog Providers for Military Veterans is a coalition of non-profit service dog providers for military Veterans suffering from post-traumatic stress, traumatic brain injury and military sexual trauma working to prevent suicide and improve military Veterans' mental health.