Donate Today!
Unleash Hope
Join us on a powerful mission to transform the lives of our beloved veterans through the healing power of service dogs.
One Time Donation
Give Monthly
Double the impact of your tax-deductible, year end giving.
Every dollar you contribute will be DOUBLED, dollar for dollar, up to a heartwarming total of $50,000.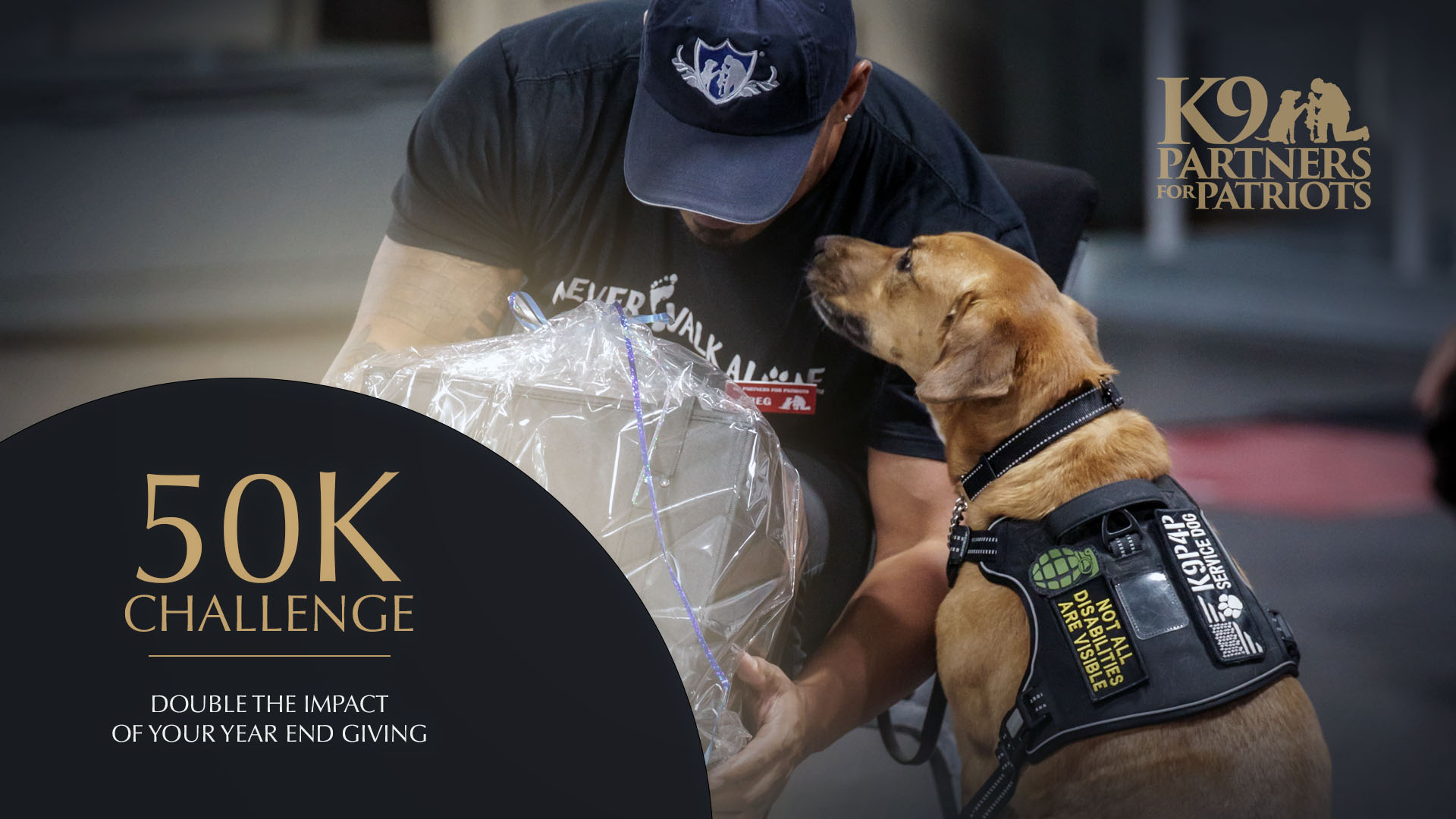 How Your Support Saves Lives
When you contribute to K9 Partners for Patriots, you're investing in a brighter future for our brave veterans. Your support helps create remarkable partnerships between service dogs and veterans.
Emotional Healing
Service dogs are expertly trained to provide unwavering emotional support, helping veterans cope with challenges and rediscover joy in their lives.
Peaceful Nights
Many veterans battle sleep disorders due to their service. Service dogs offer solace and a sense of security, promoting restful sleep.
Restored Independence
These loyal companions empower veterans with physical disabilities, enhancing mobility and restoring a sense of freedom.
Lifelong Bonds
Your generosity paves the way for lasting connections, granting veterans the opportunity to build meaningful relationships and thrive in their communities.
There are many ways to help K9 Partners for Patriots give back to those who have dedicated their lives to serving our nation.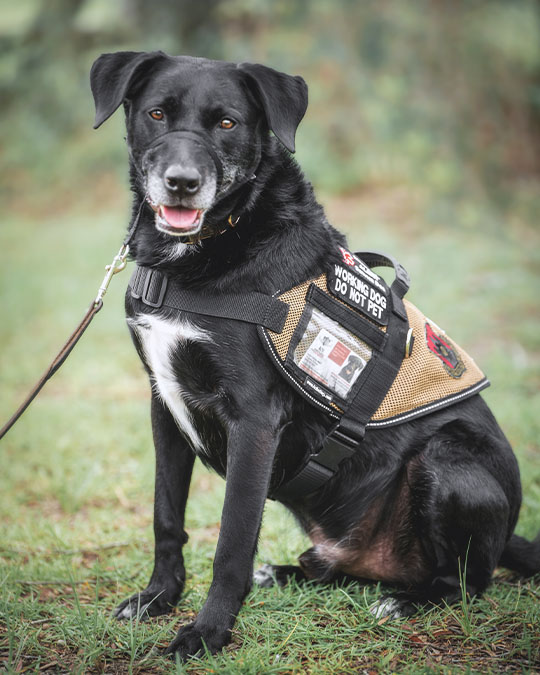 Please make your check payable to K9 Partners for Patriots and mail to:
K9 Partners for Patriots
15322 Aviation Loop Dr.
Brooksville, FL 34604
Make a lasting impact and leave a legacy of compassion and support. Take the heroic step towards forever changing the lives of rescue dogs and veterans by including K9 Partners for Patriots in your will or trust.
Call to discuss making a planned gift.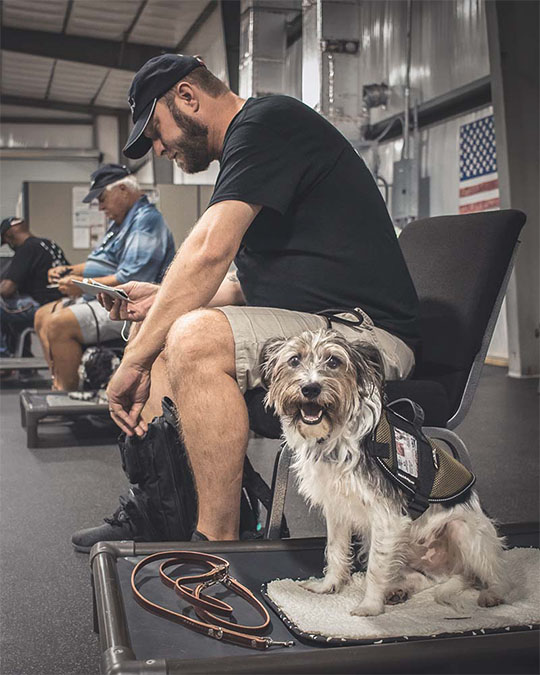 Commemorate the life of a beloved person or pet. and impact the lives of veterans who have selflessly served our country, ensuring they receive the support they need and deserve.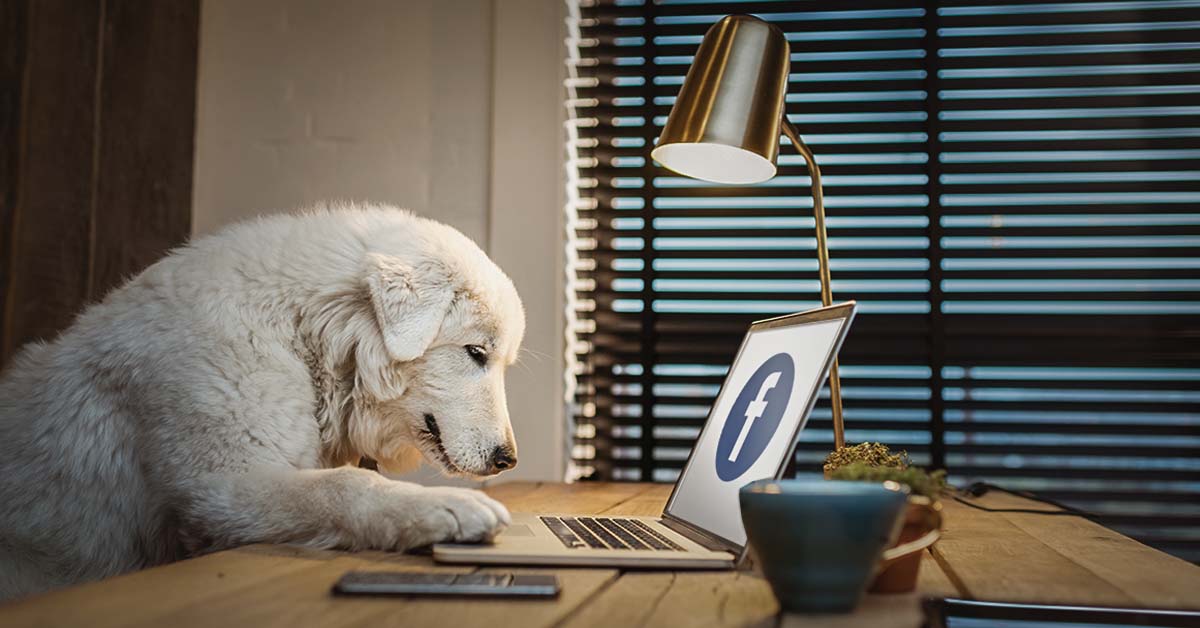 Facebook Fundraiser
Consider asking for donations to K9 Partners for Patriots in lieu of birthday gifts. This small gesture can make your special day even more meaningful by supporting a wonderful cause.
We depend on partners who share our mission and want to help improve the quality of lives for veterans and rescue dogs.