K9 Partners for Patriots
Training Campus
An indoor, 11,000 sq. ft., gymnasium-sized, climate-controlled building. Outdoors there are 3 separate dog runs, a picnic area, and the entire property is fenced.
Judgment Free
A Home Away from Home for Veterans
The K9 Partners for Patriots headquarters is divided into two main areas. 1,000 sq. ft. reception area and a 10,000 sq. ft. training area. Sections are partitioned off for staff offices and private counseling for veterans.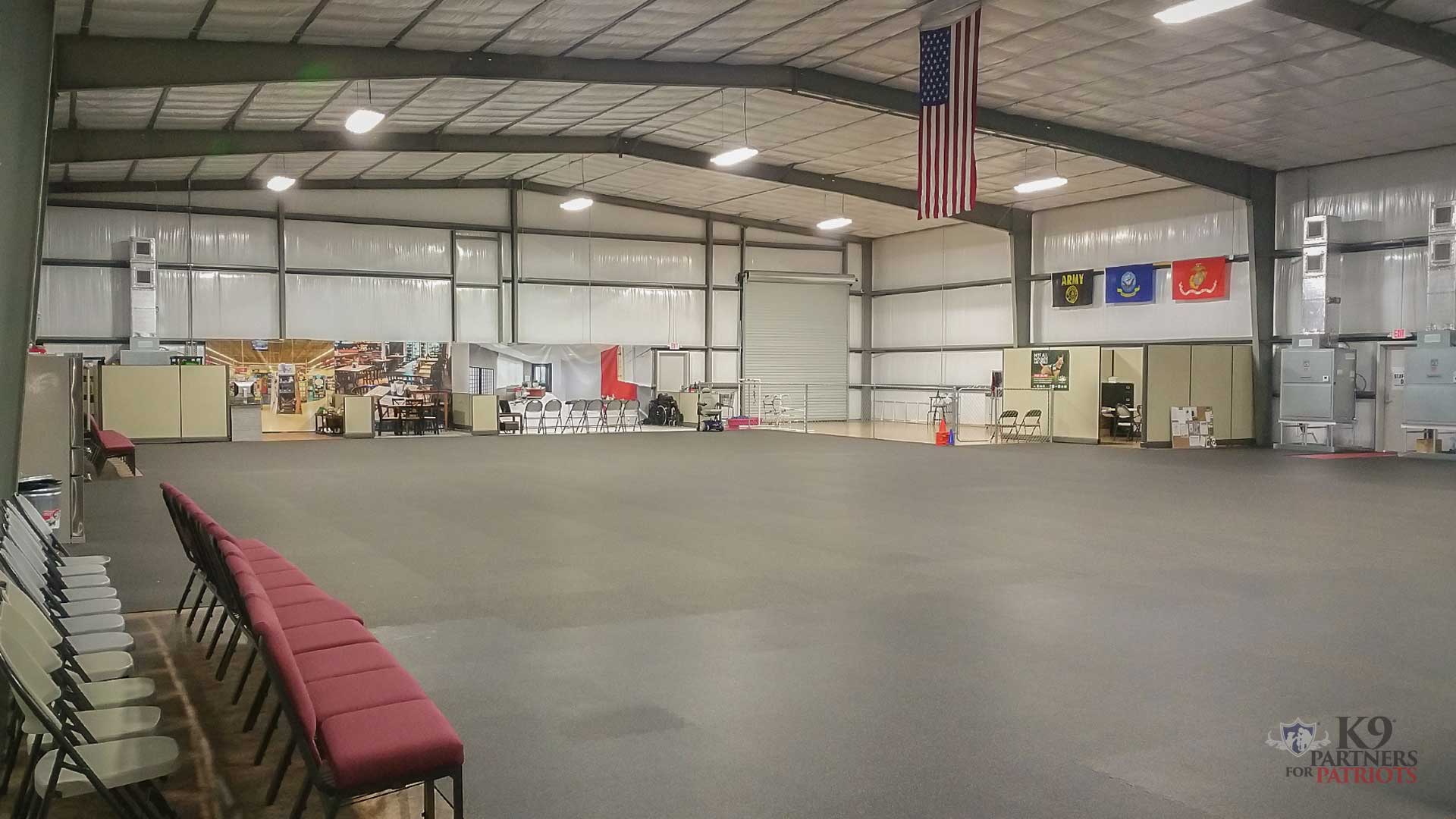 The real-life scenario training sections are designed to simulate what a Service Dog Team might experience in a pet store, restaurant, and doctor's office. These areas help prepare the veterans and their service dogs for real-life experiences in the public domain. They learn to navigate tight and crowded areas.