Training Campus
A place to train worthy of our Veterans and their K9's.
Designed for Comfort, Safety, and Durability. An indoor, 11,000 sq. ft., gymnasium-sized, climate-controlled building. Outdoors there are 3 separate dog runs, and a picnic area, and the entire property is fenced.
Schedule A Visit
10,000 Sq. Ft. Training Floor
The K9 Partners for Patriots headquarters is divided into two main areas. 1,000 sq. ft. reception area and a 10,000 sq. ft. training area.
Rubber Training Floor for Safety, Comfort, and Durability
The training area has a rubber floor. The natural rubber elasticity makes the floor durable and extremely resilient. It provides a good grip, feels soft and comfortable underfoot, and offers superb cushioning and shock absorption. It can withstand high foot traffic and is water resistant so it won't be damaged by moisture, spills, or accidents by nervous puppers.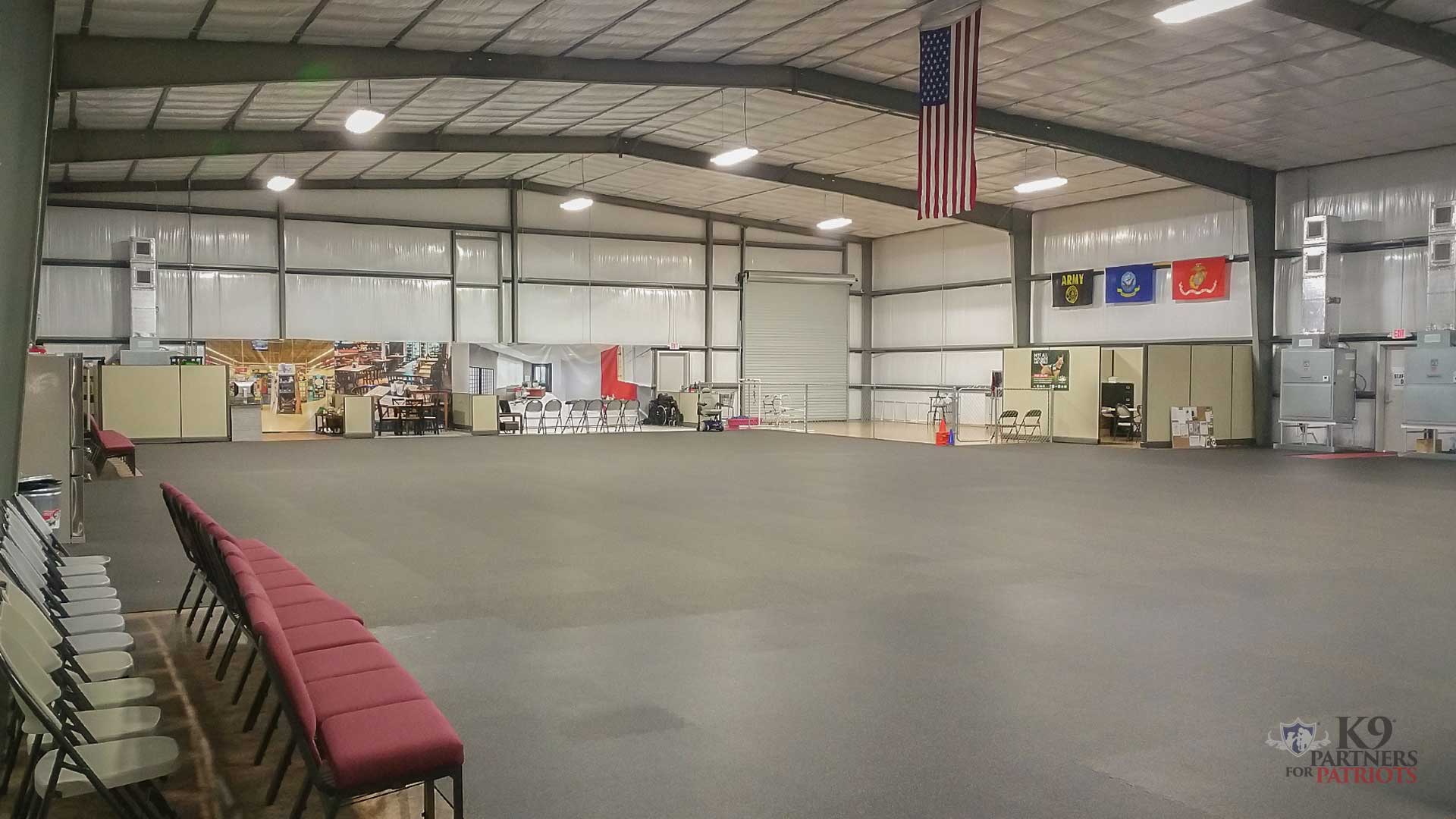 The real-life scenario training sections are designed to simulate what a Service Dog Team might experience in a pet store, restaurant, and doctor's office. The scenario room training sessions help prepare the veterans and their service dogs for real-life experiences in tight and crowded places.