Board of Directors
Not all wounds are Visible. Walk gently in the lives of others.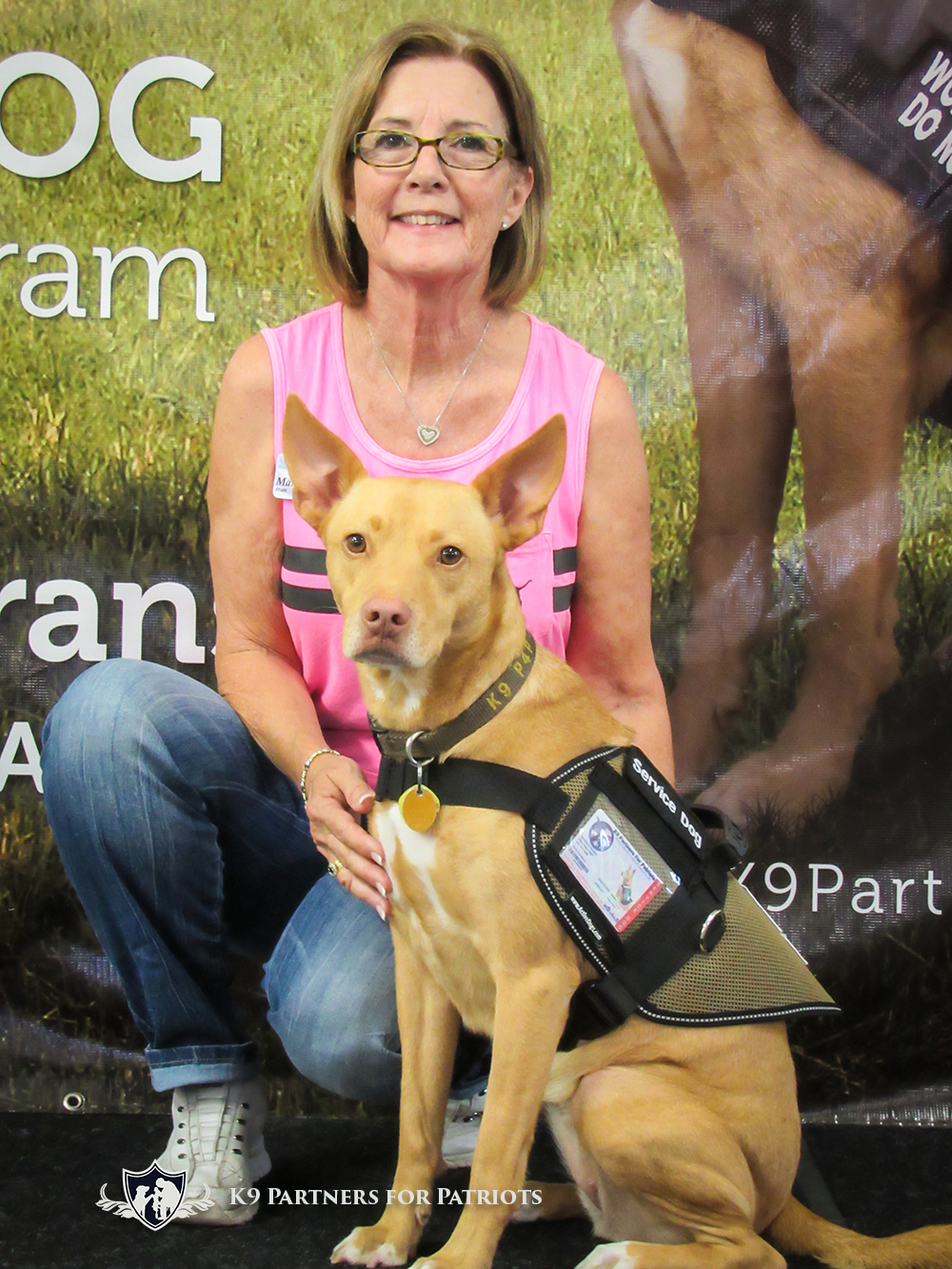 Mary Peter, CMDT
FOUNDER & CEO
Mary Peter is a Certified Master Dog Trainer, founder and Chief Executive Officer of K9 Partners for Patriots with credentials in the fields of basic and advanced obedience, personal protection, police K9, attack, tracking, retrieval, utility, and disability assistance training. She also specializes in behavior modification for the problem dog. Mary has been training dogs professionally since 1987 and has earned the respect of the public, law enforcement, and veterinary community.
CREDITS:
Founder/Trainer for K9 Partners for Patriots
Founder and K9 instructor for the K9 Forensics Recovery Team, Inc., a law enforcement certified search dog team, whose services have been requested by the FBI, FDLE, FEMA, local and long distance law enforcement agencies
Founder/Trainer for Stillwater Dog Training, Inc.
Certified Master Dog Trainer, graduate of National K9, Columbus, Ohio
Received letter of recognition and appreciation by US Senate for her services in and out of the community.
Received Bay News 9 Everyday Hero Award 2005.
Recognized as Hometown Hero, Fox 13 News, October 2014
Has trained service dogs for civilians, law enforcement and military personnel since 1994.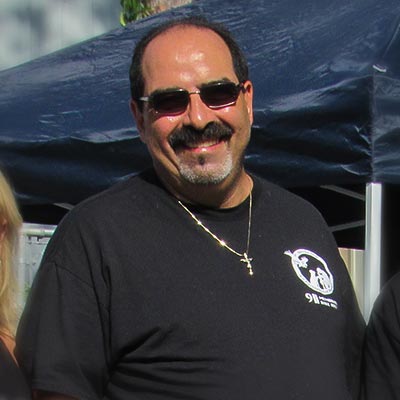 Gus Guadagnino
CHAIRMAN
Gus started his first business at the age of 13, literally sweeping the streets of New York City for the Chamber of Commerce. As a young adult, he worked in the construction industry for five years, building multi-dwelling homes among other things. Throughout the years he has built, bought, and developed eight different companies. He currently owns and manages two successful companies: JONI Industries and Seaboard Pencil Company.
Gus Guadagnino has been a member of the Hernando County School Board since 2012. With over 47 years of experience as a successful business owner, he has always managed to serve his community as a volunteer on many community and government boards. His achievements have been recognized locally, as well as statewide.
AWARDS & RECOGNITION
Sam Walton Business of the Year
Chamber Small Business Award
Commissioner's Business Recognition Award
Business Recognition from the State Florida Commissioner of Education Award (twice awarded)
Distinguished Businessman of the Year Award – H.C Office of Business Development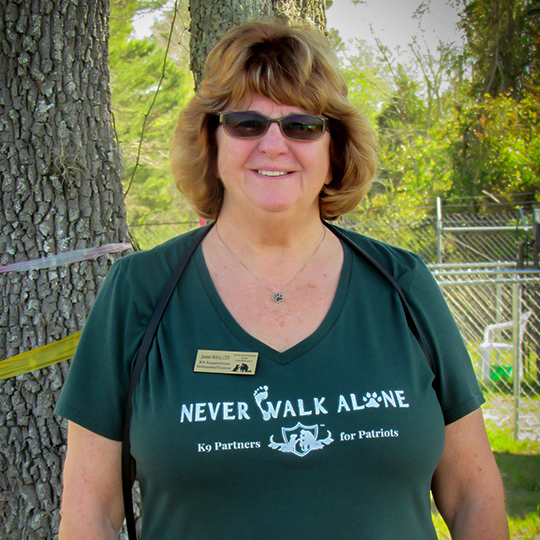 Jeanne White
TREASURER
Certified Trainer/Instructor.
38 years in banking. Experience included:
retail loan officer
savings and loan branch manager
mortgage operations manager for regional wholesale center
site manager for back office post closing center
handled retail, wholesale and correspondent lending.
Ops Manager for Estate Management – Retirment Operations Center for 4 years.
Managed day to day operations to include budgets; profit/loss statements; standards/procedures; compliance guidelines; audit controls; daily production measures; personnel salary; performance management; compensation and hiring/termination of staff.
Managed staff of 250 to 350 including large staff of temporary workers.
Certified Trainer/Instructor through Stillwater Dog Training.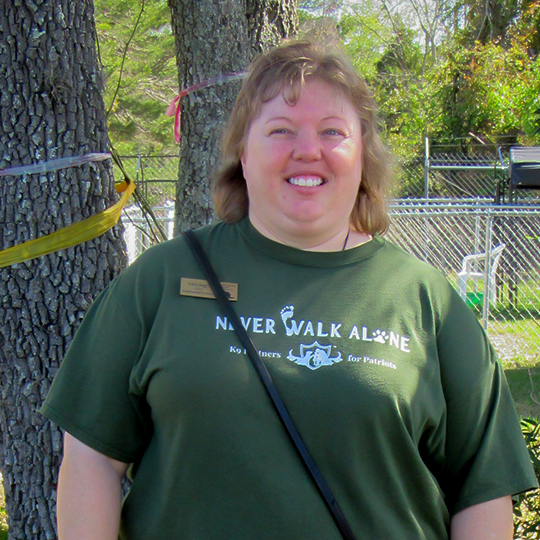 Lacy Jaggi
SECRETARY
Lacy Jaggi is currently a Certified Trainer/Instructor at K9 Partners for Patriots. Her love for rescuing dogs and wanting to gain experience in dog behavior, obedience training, and agility brought her to Mary Peter in 2009 as a client of Stillwater Dog Training. An opportunity in 2012 allowed Lacy to reconnect with Mary Peter at Stillwater in the capacity of apprenticeship where she gained the education and experience required to become a Certified Trainer/Instructor.
Prior to joining K9 Partners for Patriots she held positions as Founder/President of a restaurant in the bakery business. Prior to that she had a 10-year portfolio of success leading strategic sales planning, Information System development, and vital improvement projects for a world-leading optical lens product manufacturer. She was responsible for boosting profitability, and enhancing operational effectiveness across multiple business units that generate $675 million in sales annually. She was the recipient of multiple awards for outstanding achievement.
In her downtime Lacy enjoys spending time with her 2 rescue dogs and has been a volunteer for multiple dog rescue groups. Her passion for rescuing dogs has blossomed into a passion for helping Veterans build a bond with their service animal (many of these dogs are rescues) through training that provides them both a second chance at life.
Lacy Jaggi holds a Bachelor's degree in Management Information Systems with a Minor in Economics as well as a Master's degree in Management, Leadership and Organizational Effectiveness from the University of South Florida.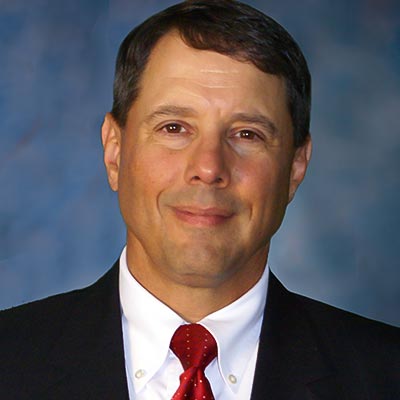 Col. Dave Apt
BOARD MEMBER
COL (Ret) David Apt brings more than 40 years of communications and leadership experience, and expertise from positions within industry, the Department of Defense and the U.S. Army. Before retiring in 2015, COL Apt served as VP, Communications for Northrop Grumman Technical Services and was responsible for the full spectrum of sector communications functions, including media relations, marketing communications, community relations, media services, advertising, and executive and employee communications.
Prior to joining Northrop Grumman, COL Apt commanded the Army Broadcasting Service, comprised of the American Forces Network-Europe, American Forces Network-Korea and the American Forces Network-Honduras. He also served as chief of public affairs for the U.S. Armed Forces Command during Operation Iraqi Freedom, and the United Nations Command/Combined Forces Command/U.S. Forces Korea. Additionally, COL Apt commanded the 4th Brigade, 85th Division and the 5th Squadron, 15th Cavalry Regiment located at Ft. Knox, Ky.
COL Apt earned a bachelor's degree in engineering from the U.S. Military Academy at West Point, N.Y., a master's degree in communications from Temple University, and a master's degree in resourcing national security strategy from the Industrial College of the Armed Forces. He was also selected for the Army's Fellowship Program with Industry and served a year with Turner Broadcasting Systems in Atlanta, Ga.
COL Apt is presently the President, Clearwater Chapter of the Military Officers Association of America (MOAA) and a member of Congressman Gus Bilirakis' Veterans Affairs Council.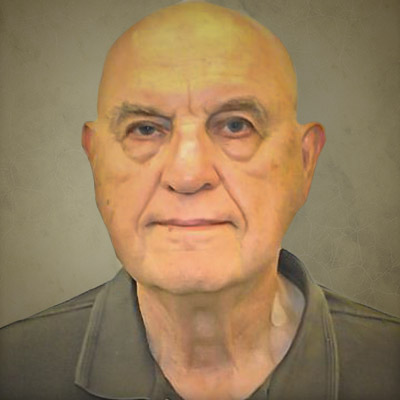 Carlisle Hewitt, MD
BOARD MEMBER
EDUCATION
Presbyterian College, 1951 – 1954, B.S., Magna Cum Laude
Medical College of South Carolina, 1954 – 1958, M.D.
TRAINING
Internship – Tampa General Hospital, 1958 – 1959
Radiology Residency – Medical College of South Carolina, 1959 – 1961.
Teaching Fellowship – Medical College of South Carolina, 1961 – 1962.
LICENSE & CERTIFICATION
Licensed to practice medicine in South Carolina, 1958.
Licensed to practice medicine in Florida, 1959.
Diplomate of American Board of Radiology, 1963. Fellow, 1984.
Diplomate of American Board of Nuclear Medicine, 1972.
Licensed in North Carolina, 2000 – 2008 (voluntary surrender).
STAFF APPOINTMENTS
Medical College of South Carolina Hospital, Charleston, SC, 1962 – 1963.
Roper Hospital, Charleston, SC, 1962 – 1963
Tampa General Hospital, Tamp, Florida, 1963 – 1977.
MacDill Air Force Hospital, Tampa, Florida, Consultant, 1969 – 1970.
Memorial Hospital, Tampa, Florida, 1973 – 1977.
Ocean View Memorial Hospital, Myrtle Beach, SC 1977 – 1978.
Grand Strand Regional Medical Center, Myrtle Beach, SC, 1978 – 2008. Honorary Staff, 2008.
Loris Community Hospital, Loris, SC, 1997 – 2008.
Conway Hospital, Conway, SC 1999 – 2008.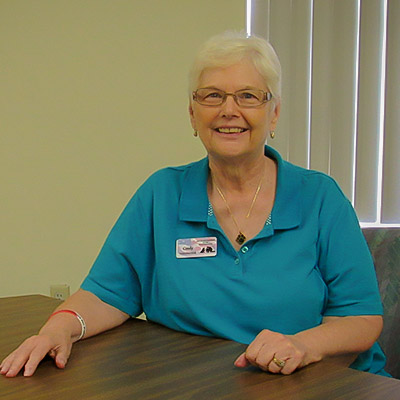 Cindy Dietrich
BOARD MEMBER
Volunteer Coordinator
Upon retiring from 38 years of critical care nursing, Cindy's goal was to give back to her community. She signed on at the Humane Society of the nature coast as a volunteer and was asked to be the volunteer coordinator at the shelter. She also accepted the opportunity to join the Board of Directors at HSNC. After 5 years she decided to change her path. She was asked to join the K9 Partners for Patriots family and knew that was the right decision.
Cindy now serves as the volunteer coordinator for K9 Partners for Patriots and helps with the donation process for this rewarding non-profit organization. Cindy says she has witnessed miracles since joining this family of motivated people. Not only giving to veterans but also saving dogs and watching the two bond to each other. Cindy is proud of what Mary Peter has created and honored to be a part of this military family and to serve on the Board of Directors.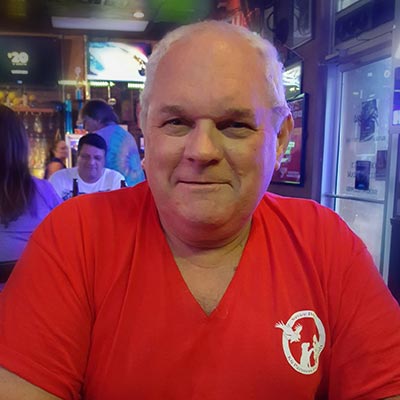 Dave Lambert
BOARD MEMBER
Dave Lambert is the owner and President of FC Financial LLC a provider of cloud based software services for businesses nationwide. A member of Moose International Lodge #1747 and Moose Legion #125. Dave has been involved in numerous fundraising activities from his involvement of the Jaycees and K9 Partners for Patriots. Originally from Suffolk County New York and currently resides in Spring Hill Florida.