Service Dog Training
For Military Veterans
Battling Today for Veterans to Live a Better Tomorrow
Hurricane Ian
Due to the approaching Hurricane Ian, K9 Partners for Patriots' office will be closed for the remainder of the week. Our staff will monitor our phones and email. However, our main office will be closed for classes, deliveries and other business.
Visit our website or social media for updates.
We exist to prevent veteran suicide, to provide hope and healing for those struggling with Post-Traumatic Stress Disorder, Traumatic Brain Injury or Military Sexual Trauma. Together we provide a positive path forward through the experience of training and caring for their own service dog in a safe environment of camaraderie, friendship & family that brings veterans from self-doubt to self-confidence; from isolation to reconnection.
Service Dog Training Program
Absolutely No Charge EVER!
The dog, the complete 24-week service dog training course, and all necessary equipment are provided to the veteran absolutely FREE of charge. There is NEVER any charge to the veteran for anything.
Making A Difference
We Teach Veterans to Train Their Own Service Dogs
K9 Partners for Patriots adopts qualifying shelter and rescue dogs and teaches veterans with Post-Traumatic Stress (PTSD), traumatic brain injury (TBI), and/or military sexual trauma (MST) to train them to be their own service dogs. Veterans begin training their own service dogs from day one in our 24-week course. This methodology forms a strong bond of trust, communication, and companionship between the veteran and their K9.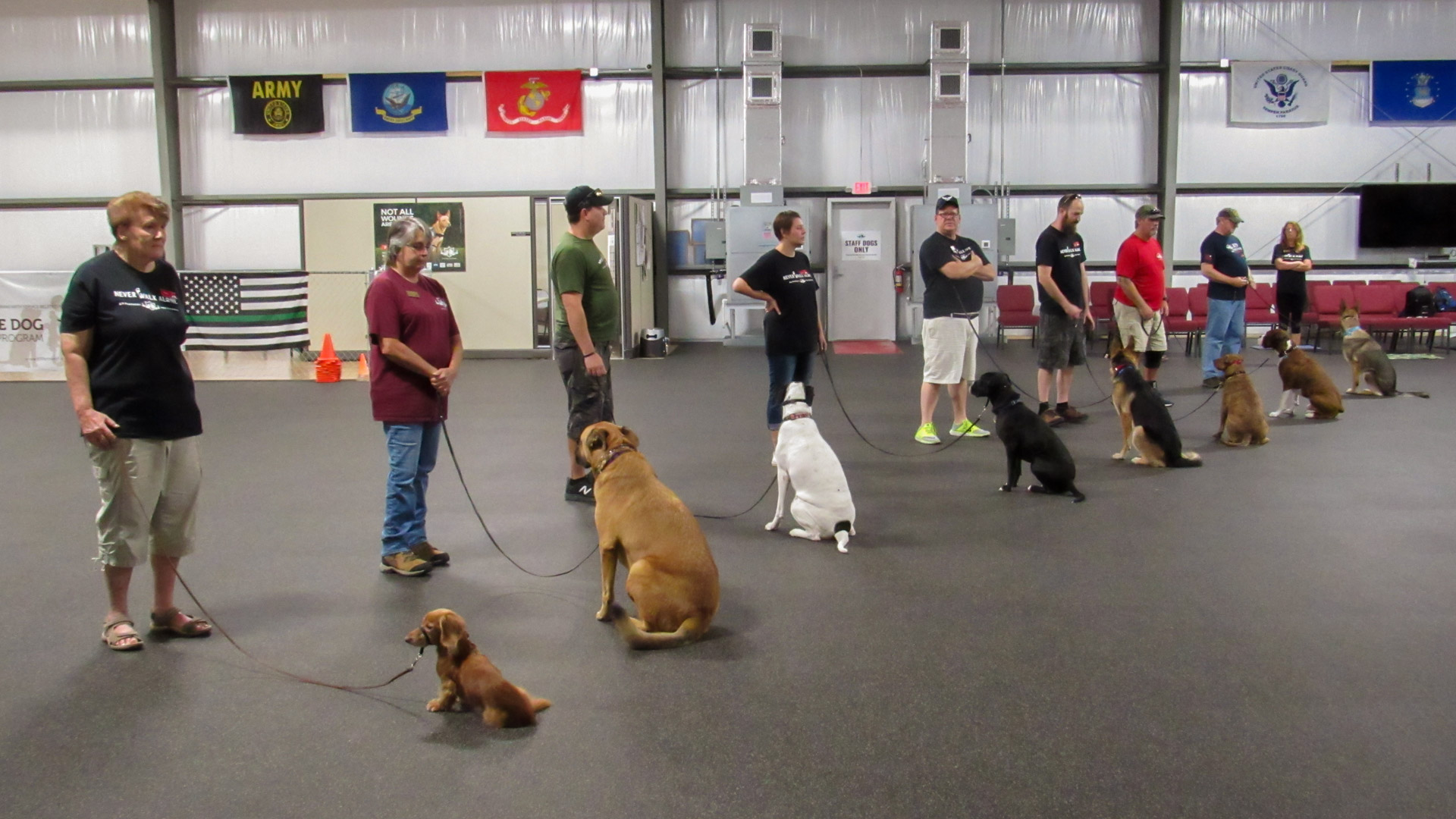 "Dogs do speak, but only to those who know how to listen."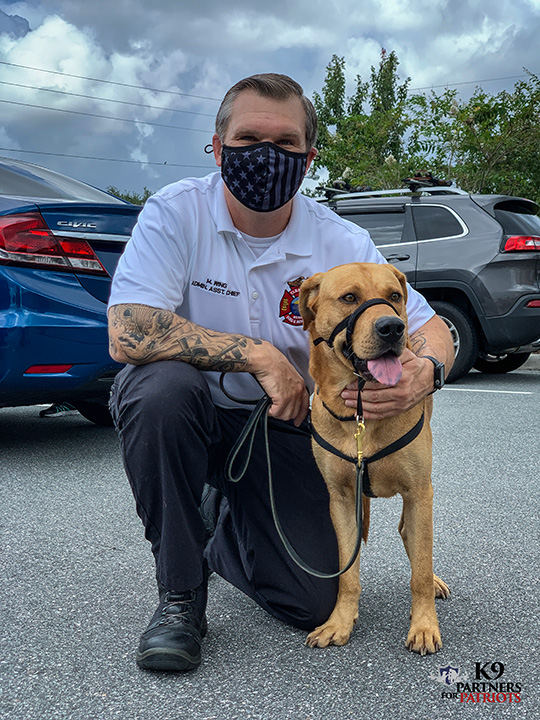 Innovative
From Shelter To Service
Most of our service dog candidates are procured from shelters and rescues. Each dog is matched with a veteran based on the veteran's specific needs to form a service dog team. From day one, our certified dog trainers teach our program veterans how to train their own personal service animals in classes of no more than 10 teams.
Some dogs are donated by private individuals and breeders but most dogs are adopted from homeless shelters and rescues.
Saving 2 lives at a time!
You Can Make A Difference
Help Prevent Veteran Suicide
One-Time Donation
Every Dollar Makes a Difference. Join the K9P4P Family and Make a Gift!
Start A Fundraiser
With K9P4P Its Easier Than Ever to Raise Funds for Our Mission!
Give Monthly
Monthly Donors Help Us Plan for Veterans Needing Service Dogs.
Memorial Fundraiser
Honor a Person or a Pet and Create a Memorial Fundraiser to Share with Friends and Family.
"Dogs are not our whole life, but they make our lives whole."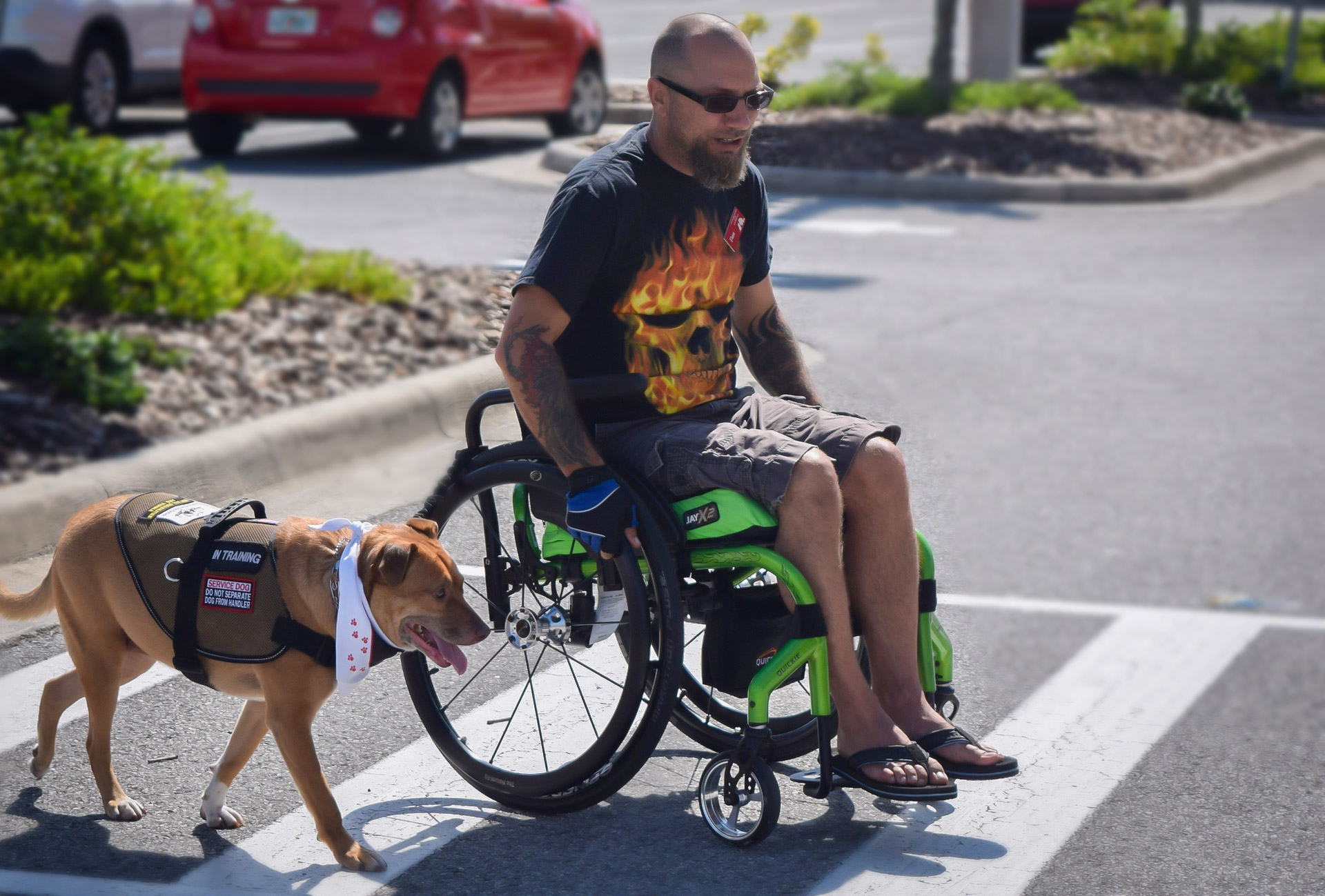 Overcoming Battles Together
Testimonials
Read the kind words sent to us by the program veterans, their families, and friends of K9 Partners for Patriots.
Why K9 Partners for Patriots?
Any Conflict Era
Our program accepts veterans from any conflict era. Whether you're a Vietnam war veteran or post 9/11 veteran, you're welcome here!
No Waiting Lists
We realize that by the time a veteran finds us they may be on their last breath of hope. We get them involved in the program right away!
No Charge Ever
The dog, the service dog training program and all necessary equipment are completely FREE to qualifying veterans.
Fiercely Family
We've created a family environment where veterans sharing similar disabilities learn, practice, and instill the life skills required to manage their disabilities.
Phased Training
We conduct phased training for the veteran and his/her service dog in a safe, small group setting where communication and interaction are key.

Empirical Data
Developing the required empirical data to validate the techniques, procedures, and processes utilized in our service dog training program.
Program Research & Impact
47%*
of our program veterans report a decrease in suicide ideation and suicidal behaviors.
Study conducted by the University of Central Florida.
50%*
of our program veterans report that they feel safer after completing the program.
Study conducted by the University of Central Florida.
346
total veterans graduated.
207
total dogs rescued to date.
*COVID-19 had a significant negative impact on veterans dealing with PTSD, TBI, and MST. The forced isolation required by a global pandemic was counterproductive to the socialization and engagement required to heal. K9 Partners for Patriots remained connected to our program veterans via virtual training videos and Facebook Live meetings. However, we believe this approach caused increased stress for some of our veterans.
We are happy to report that we are functioning normally again and feel confident that our program veterans will begin reporting significant positive change. Connection and support is crucial to the well being of veterans who are struggling and  our goal of ending veteran suicide.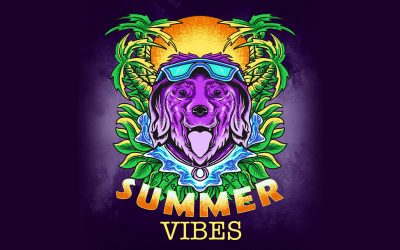 Summer Vibes Gallery for K9 Partners for Patriots Program Veterans – August 27th, 2022. Catered by Sonny's BBQ.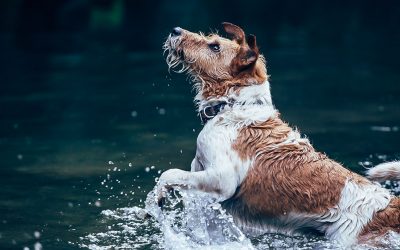 Toxic Algae Blooms – What Are They? Although it is well documented that pets can die from drinking toxic algae blooms, it is not well known by most pet owners.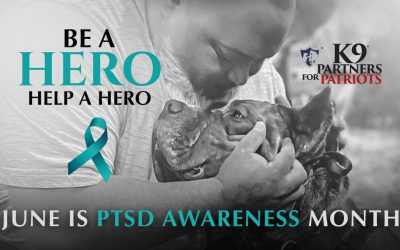 National PTSD Awareness Month is observed annually in June. The month is dedicated to raising awareness about the condition and how to access treatment.