Service Dog Training for Military Veterans
K9 Partners for Patriots is Devoted to Ending Veteran Suicide
Veterans struggling with PTSD, traumatic brain injury (TBI), and military sexual trauma (MST) identify on a special level with dogs that have been abandoned, mistreated, or neglected. Most of our dogs come from kill shelters and rescues and are placed into loving homes living a life of purpose with the veterans who need them.
The Healing Power of PTSD Service Dogs
Working Dogs for Military Veterans
Absolutely No Charge EVER!
The dog, the complete 24-week service dog training course, and all necessary equipment are provided to the veteran absolutely FREE of charge. There is NEVER any charge to the veteran for anything.
Most of our service dog candidates are procured from shelters and rescues. Every rescued dog is matched with a veteran based on the veteran's specific needs and the veteran learns to train the dog to be their service dog.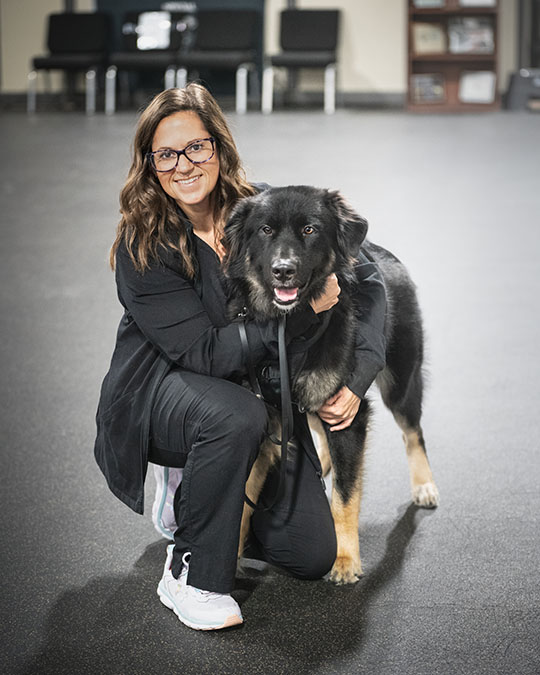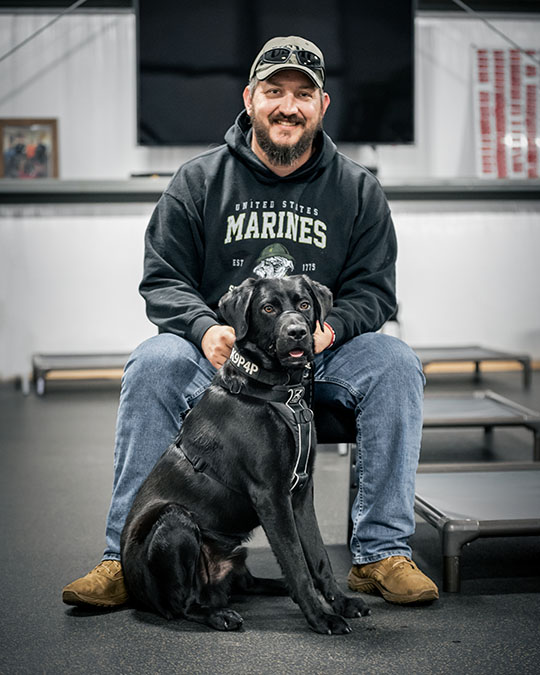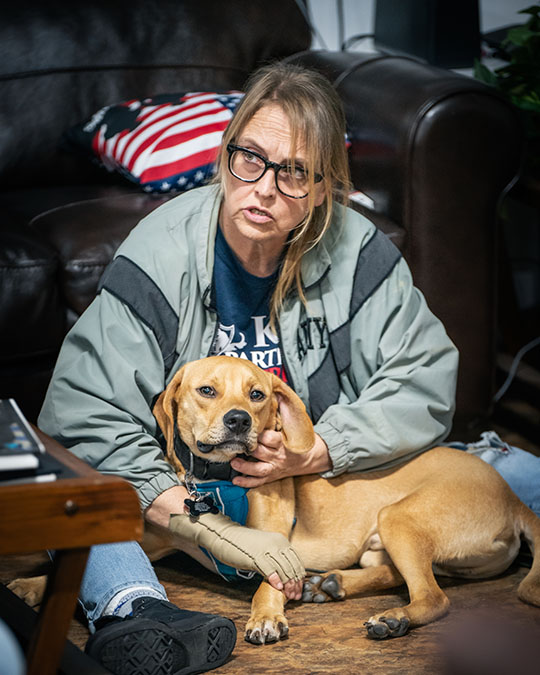 Saving 2 lives at a time!
Hope and inspiration from veterans and friends.
Shane S.
U.S. Army Veteran
Before I came to the program, I was in a bad place in my life. I was living with nightmares and crippling social anxiety from PTSD that made me a recluse. A mental health professional with the VA mentioned that a service dog might help me. I contacted K9P4P and they provided me with Jake to be my partner on this journey to better mental health.
Angelique H.
U.S. Navy Veteran
I truly feel if not for Mary and everyone at K9 Partners for Patriots I don't think I would have made it another 6 months. This organization has saved my life and by doing that they have saved my family's sanity.
K9 Partners for Patriots is committed to ensuring that as far as we can reach, every veteran with service-related post-traumatic stress disorder (PTSD), traumatic brain injury (TBI), or military sexual trauma (MST) can obtain the service dogs they need at no cost.
NO CHARGE | NO WAITLISTS!
367
total veterans graduated.
219
total dogs rescued to date.
See the many ways you can join our mission and positively impact the lives of veterans and rescue dogs. Whatever your contribution, you'll be helping these teams find hope and healing on their path to recovery together.
*COVID-19 had a significant negative impact on veterans dealing with PTSD, TBI, and MST. The forced isolation required by a global pandemic was counterproductive to the socialization and engagement required to heal. K9 Partners for Patriots remained connected to our program veterans via virtual training videos and Facebook Live meetings. However, we believe this approach caused increased stress for some of our veterans.
We are happy to report that we are functioning normally again and feel confident that our program veterans will begin reporting significant positive change. Connection and support is crucial to the well being of veterans who are struggling and  our goal of ending veteran suicide.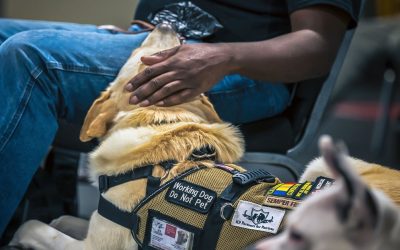 Invisible injuries like PTSD, Traumatic Brain Injury (TBI), and Military Sexual Trauma (MST) can have a devastating impact on a vet's family relationships, work, sleep, mental state, and ability to function.
read more