K9 Partners for Patriots Service Dog Team Graduates Nominated for the Prestigious Purina Visible Impact Award
At K9 Partners for Patriots, we believe in the extraordinary bond between our service dogs and the brave men and women they serve. Today, we are thrilled to announce that our incredible Service Dog Team Graduates, Wendy and K9 Maverick have been nominated for the prestigious Purina Visible Impact Award!
Your support is critical in recognizing their incredible achievements and dedication. We need YOU to cast your vote for our Service Dog Team Graduates, who have shown that even in the darkest of times, love, compassion, and service can shine through.
Who We Are
K9 Partners for Patriots is a transformative nonprofit organization dedicated to empowering veterans with service-related challenges. Through expertly trained service dogs, we provide invaluable support, enhancing mental well-being and fostering independence. With a focus on healing and companionship, K9 Partners for Patriots creates life-changing bonds that restore lives and inspire hope.
How We're Different from Other Service Dog Organizations
On the fringe of an airport industrial park, an unassuming gymnasium-sized structure stands as a sanctuary for warriors who have seen the harshest aspects of life on the battlefield. This is not just any structure; it's a haven where veterans and their service dogs come together to heal, support, and thrive in a unique and fierce family environment.
Specialize in Working with Veterans
K9 Partners for Patriots specializes in working with veterans who struggle specifically with PTSD (post-traumatic stress disorder), TBI (traumatic brain injury), and MST (military sexual trauma).
The Veteran Trains the Dog
The veteran trains the dog from day one under the instruction and guidance of our certified trainers, with two master trainers on staff.
Our Dogs Come from Rescues
K9 Partners for Patriots focuses on rescuing shelter dogs and training them to become service dogs, providing a second chance to these animals while also assisting veterans.
In-House Counseling
Our in-house licensed clinical social worker (LCSW) conducts individual and group counseling sessions with program veterans.
Training Tailored to PTSD and Trauma
Customized training that addresses the specific challenges faced by veterans with PTSD, TBI, and trauma-related issues.
Fiercely Family
Support beyond just providing service dogs. This could include ongoing training, mental health resources, and a strong community of fellow veterans who have also benefited from our program.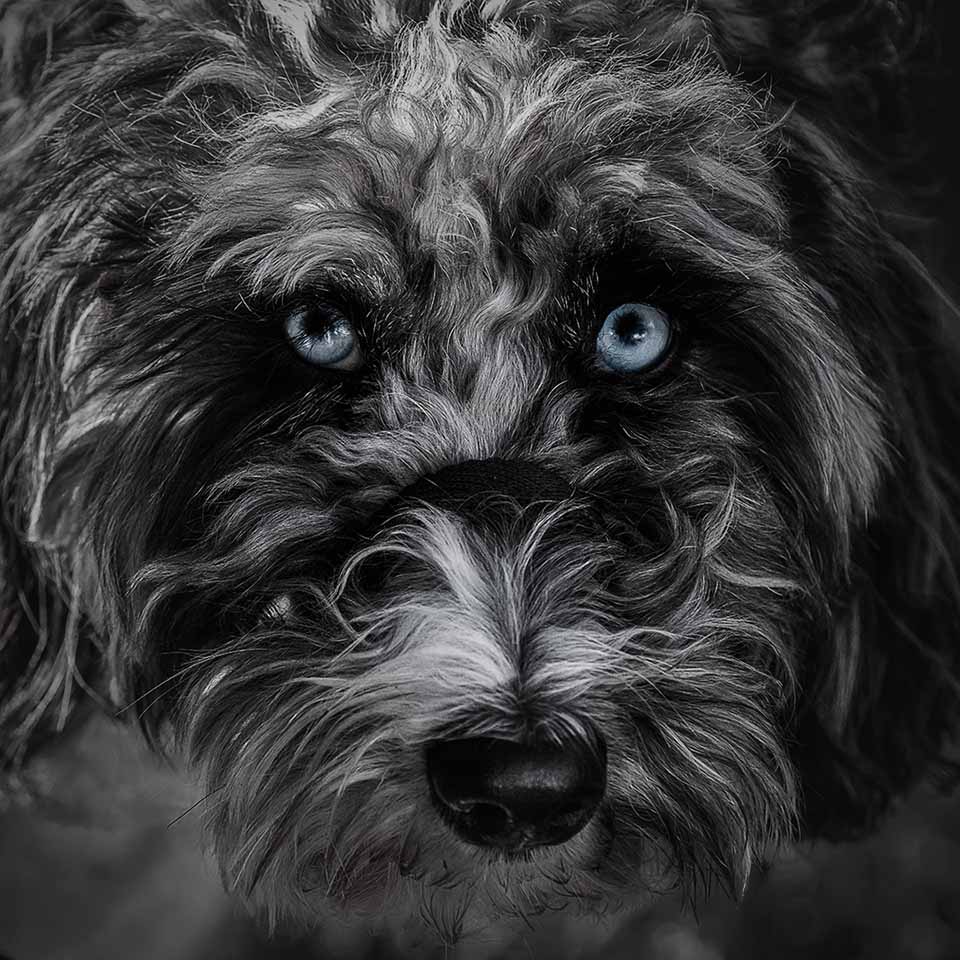 K9 Partners for Patriots has had a significant impact on veterans' lives by providing service dogs, many of which are rescued from animal shelters.
In this safe space, walls are broken down, and vulnerabilities are shared, strengthening the belief that seeking help is a sign of courage, not weakness.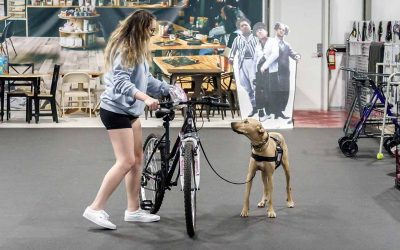 Discover how USMC Veteran Olivia's life was transformed by her service dog, Lilly, provided by K9 Partners for Patriots.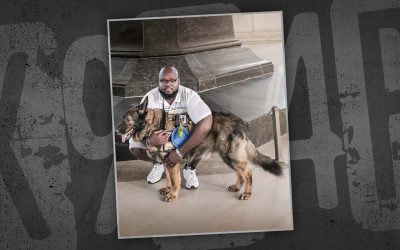 However, they notice the changes and how the service dog gave me a reason to fight for my life and connections.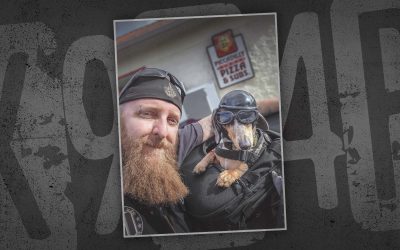 Before Stitch and I became a team, I would always seclude myself and never opened up to anyone…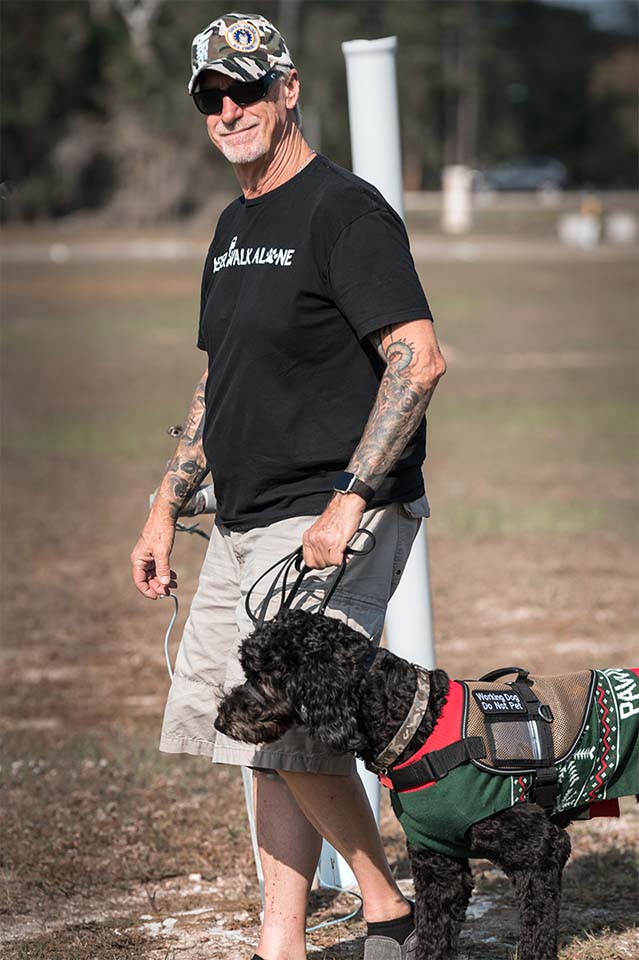 Stand with Us To Support Our Nation's Veterans
Join hands with K9 Partners for Patriots and become a beacon of hope for our veterans. Here's how you can make a difference:
Make A Donation
Your contribution directly funds the training, care, and placement of service dogs, creating life-changing transformations.
Spread Awareness
Share our mission on social media, host awareness events, and help us rally support for our veterans and their four-legged partners.
Volunteer
Become a part of our compassionate community by offering your time and skills to support our veterans and their furry companions.
Corporate Collaboration
Forge partnerships with K9 Partners for Patriots, showcasing your commitment to veterans' well-being and social responsibility while making a lasting and life-saving impact.