Service Dogs
Leading Veterans into Better Times
We exist to end veteran suicide. K9 Partners for Patriots provides service dogs and 24 weeks of service dog training to veterans with PTSD, traumatic brain injury, or military sexual trauma. The veteran and dog graduate highly trained service dog teams in six months.
Training Overview
Donate
The Healing Power of Service Dogs
Service dogs assist veterans with PTSD by performing tasks that aid their partners. They accompany their partner wherever they go and help with a variety of tasks, including the following:
Compression therapy during panic attacks
recognize and interrupt harmful behaviors
wake the veteran from nightmares
create a protective barrier in public places
stand and brace for stability.
Veterans struggling with PTSD, traumatic brain injury (TBI), or military sexual trauma (MST) are finding new freedom and independence with the assistance of service dogs. In addition, the dog provides a sense of cohesion and support crucial to one's sense of self and well-being. Service dog training helps develop a daily routine and the weekly classes encourage reconnection and becoming comfortable in small groups.
The Veteran Does the Training
With the help of our professional trainers, K9 Partners for Patriots service dogs are trained by the veteran who will become the handler. The dog and veteran training together throughout the 24-week course forms a solid human-canine bond. This bond enables the dog and the veteran to correctly interpret each other's body language and behaviors, reducing stress and anxiety. Every dog is different and will present different signals.
Through our application process and in-person interview, we gather key information about the veteran to assist our K9 Acquisition team when matching the best dog to the veteran's specific needs.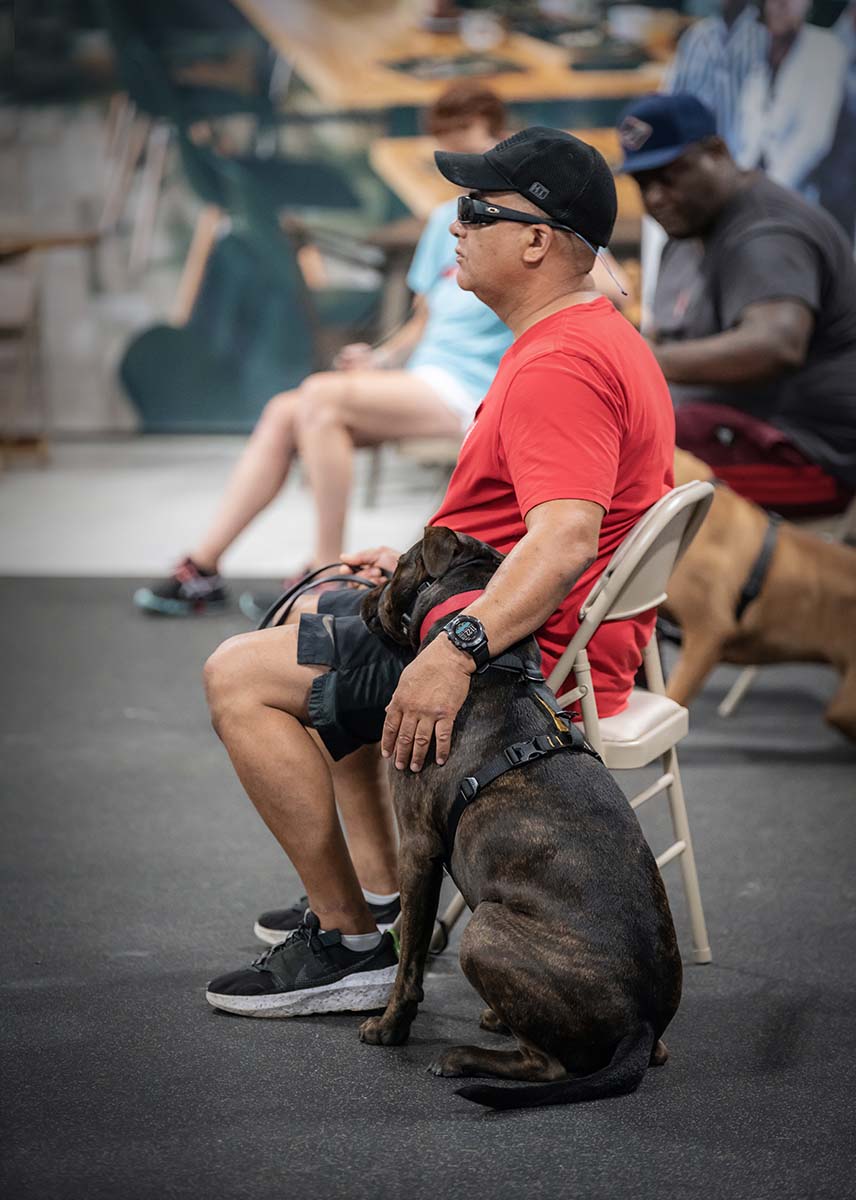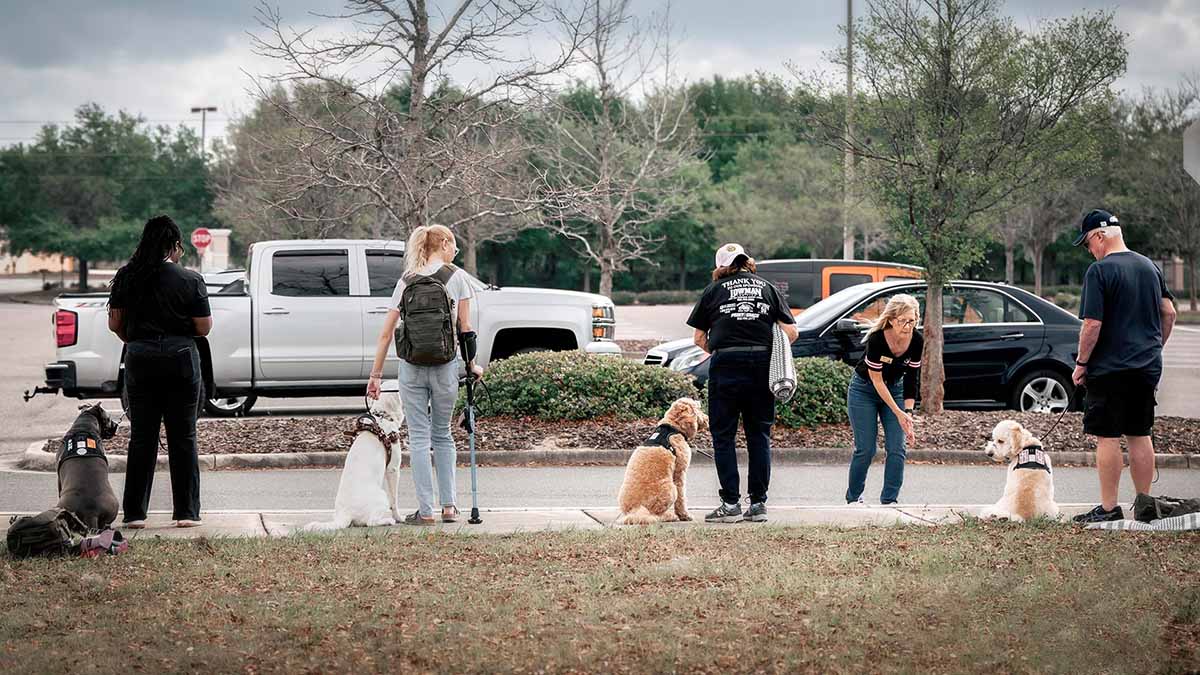 Veterans from All Conflict Eras Have Earned and Deserve Our Compassion and Support
All qualifying veterans or active duty service members of the United States Armed Forces can apply for a Service Dog no matter the period of conflict in which they served.
No Cost to the Veteran, No Waitlists, Ongoing Support
K9 Partners for Patriots is different from other organizations providing service dogs. At K9P4P, the veteran trains the dog to develop a strong bond of trust, communication, and companionship. Our staff and volunteers provide a community of support throughout and beyond graduation.
The service dog, complete 24-week service dog training, and all necessary equipment, including vest, ID, and recertification record, are provided to veterans at no charge.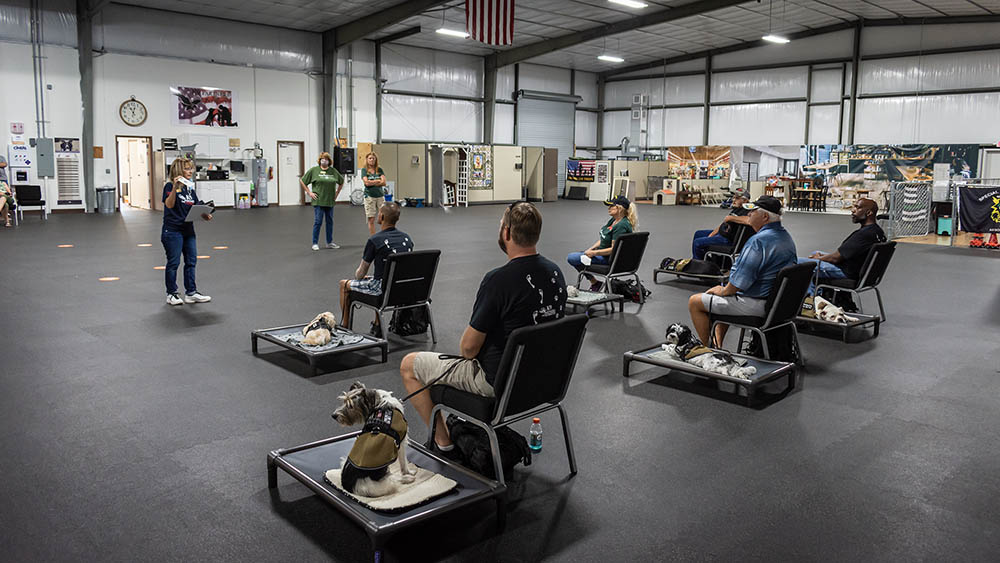 Saving 2 lives at a time!
We rescue dogs from shelters and teach veterans to train them to be their service dogs. Every rescued pup is evaluated for its strengths and unique attributes and paired with a veteran based on their specific needs.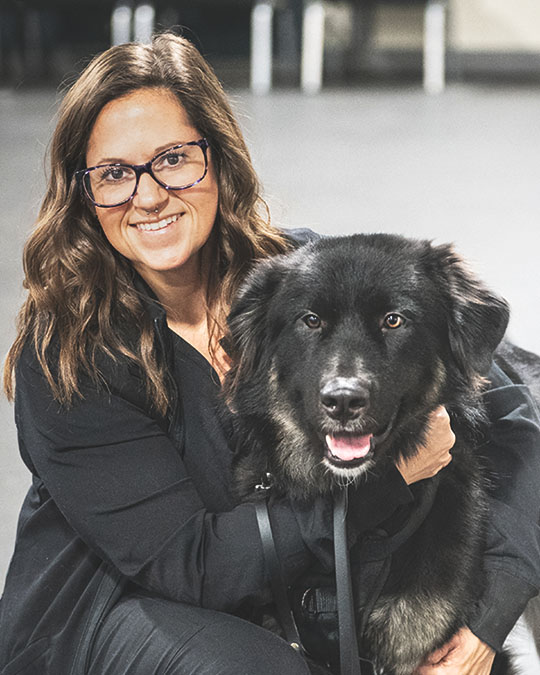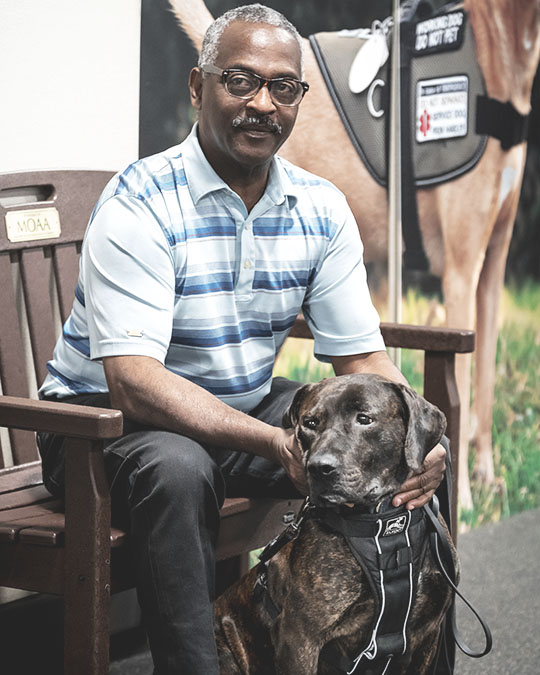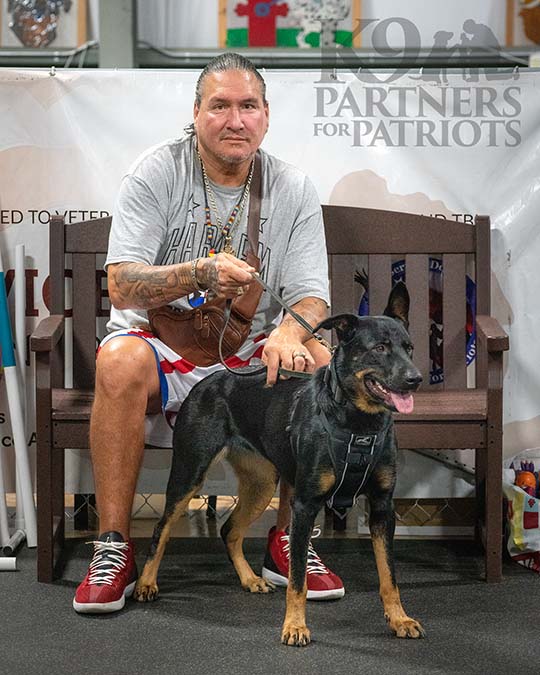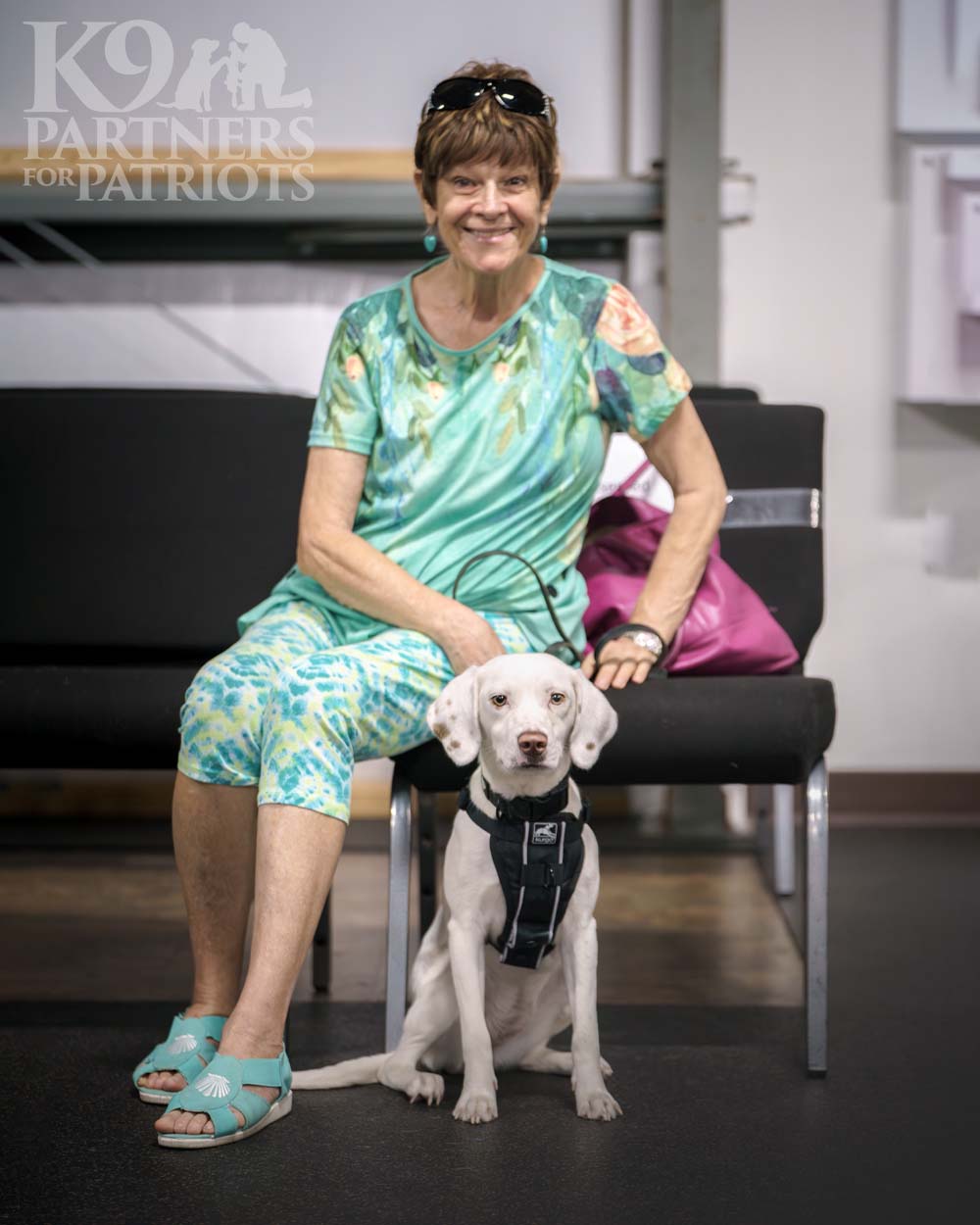 Hope and inspiration from program veterans, families and friends.
Shane S.
U.S. Army Veteran
Before I came to the program, I was in a bad place in my life. I was living with nightmares and crippling social anxiety from PTSD that made me a recluse. A mental health professional with the VA mentioned that a service dog might help me. I contacted K9P4P and they provided me with Jake to be my partner on this journey to better mental health.
Angelique H.
U.S. Navy Veteran
I truly feel if not for Mary and everyone at K9 Partners for Patriots I don't think I would have made it another 6 months. This organization has saved my life and by doing that they have saved my family's sanity.
K9 Partners for Patriots is committed to ensuring that as far as we can reach, we provide a service dog to every veteran with post-traumatic stress disorder (PTSD), traumatic brain injury (TBI), or military sexual trauma (MST) requesting one.
374
total veterans graduated.
222
total dogs rescued to date.