Army Veteran Cory & K9 Stitch
Before Stitch and I became a team, I would always seclude myself and never opened up to anyone, and by doing that it alienated me from my family and loved ones. Since we have been a team, it has helped me with my marriage and my immediate family relationships, and they've never been stronger.
Stitch is So Amazing
One of the ways he helps me is by getting my attention to focus on him. We could be out in a crowd, and if he sees or feels me starting to get stressed or anxious, he will jump up on me or try to pull me down to his level; and once I am there, he will crawl into my lap and get in my face for me to focus on him. He is also trained for medical alert. So basically, he helps me with my PTSD and he also senses when my blood sugars are low and he warns me before it gets too bad.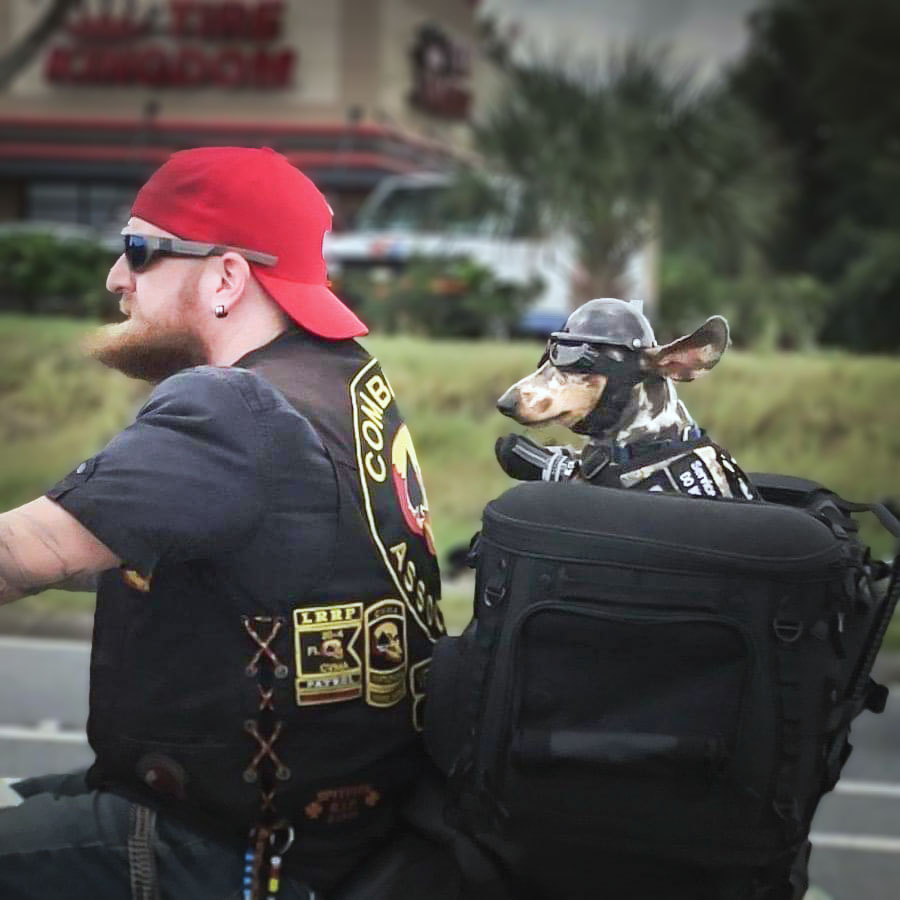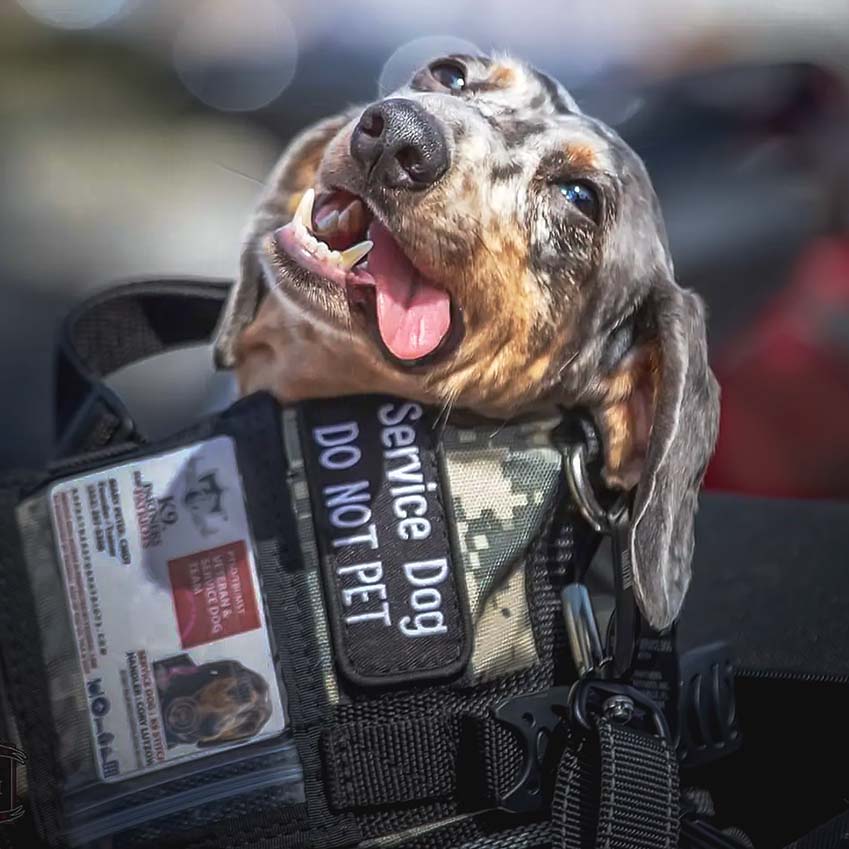 He Loves to Ride with Me
I'm able to go out more to places I would not normally do. Ever since he and I have become a team he has helped me break out of my shell and get out of the house more. Especially when it comes to riding the motorcycle, Stitch absolutely loves to ride with me.
And we have been traveling a lot more. Being able to actually leave the house and do things has been out of my comfort zone but with Stitch by my side I know that I will be ok.
K9P4P Saved My Life
I could not even begin to think about where I would be had I not gone through this program. Like most veterans, I struggle every day with PTSD, depression, and anxiety. Stitch helps me stay focused and keeps me calm.