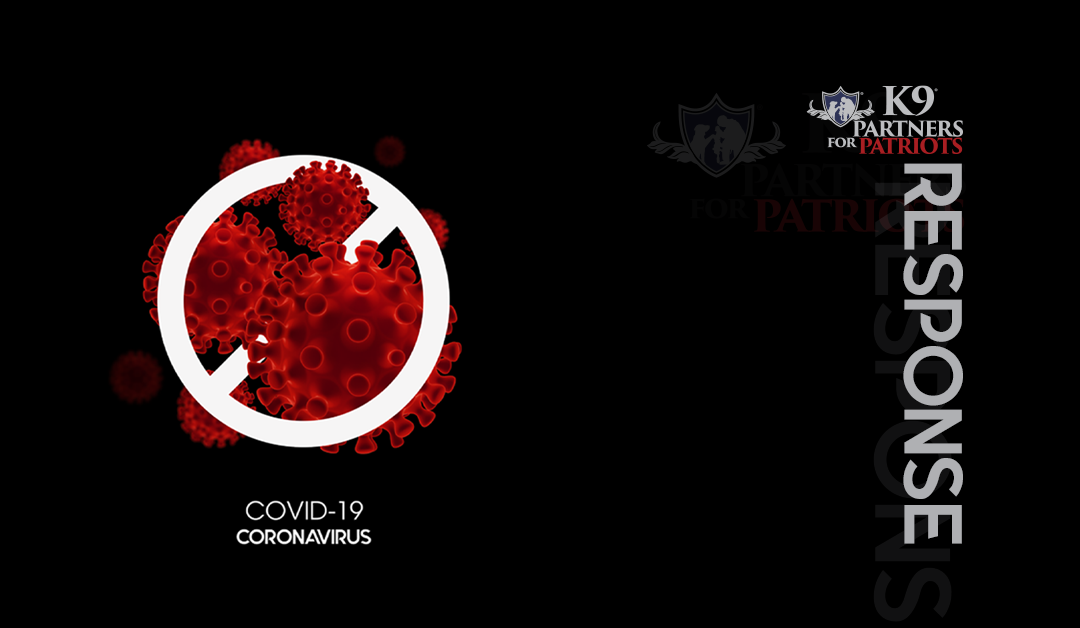 [July 6, 2020 : IMPORTANT UPDATE] Because the...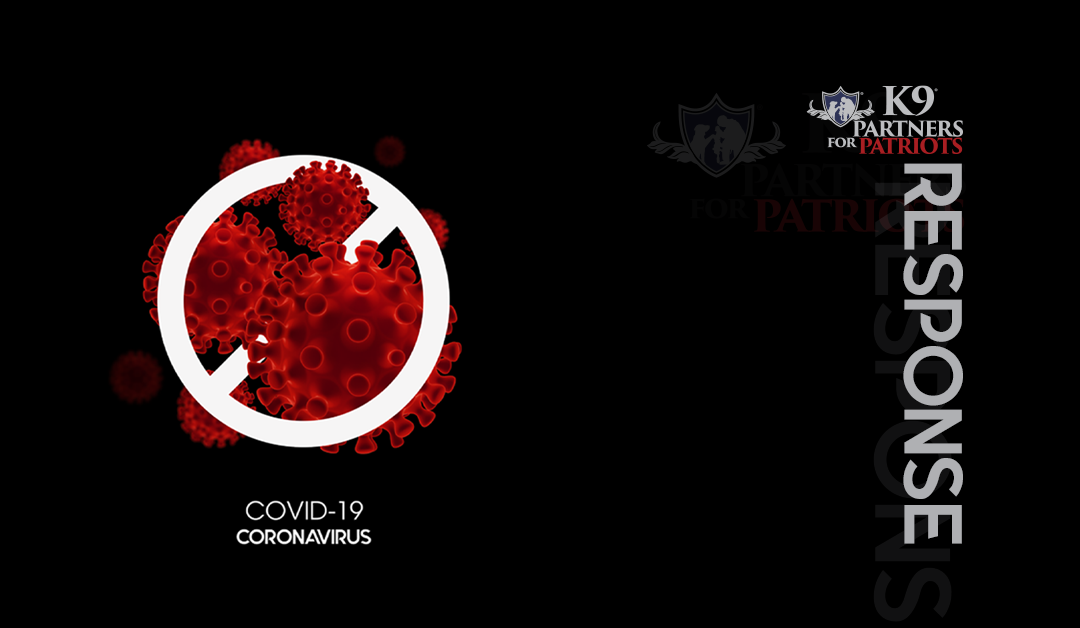 Monday, May 18th, 2020 — Opening for CLASSES ONLY. To maintain compliance with State, local, and municipal guidelines in order to minimize exposure to COVID 19 and other pathogens for all participating Veterans, Staff, and Volunteers at K9P4P.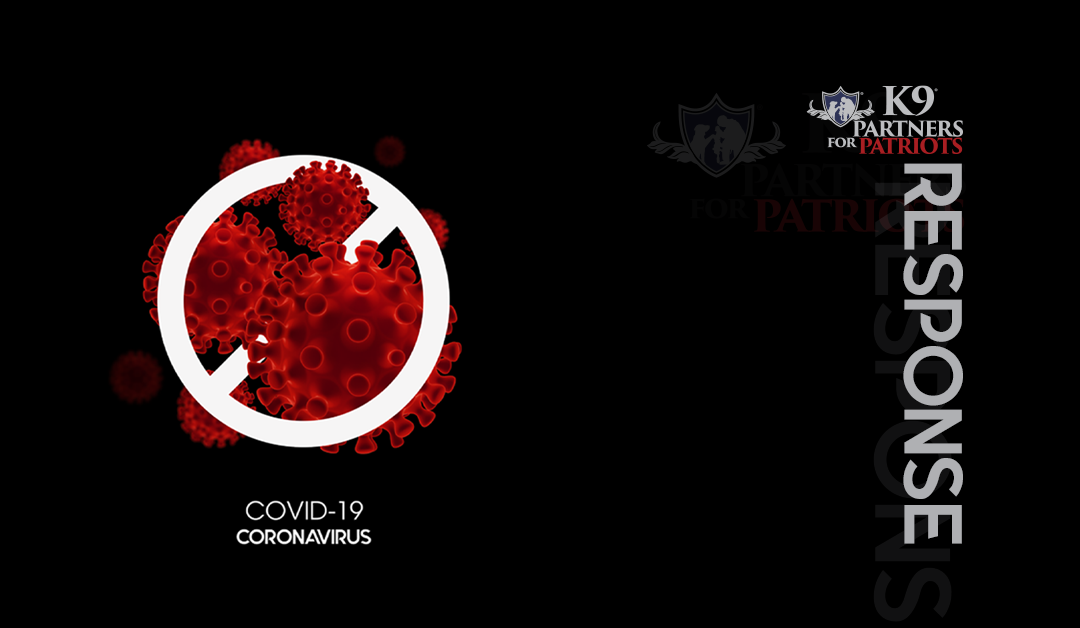 In cooperation with federal guidelines, K9 Partners for Patriots training facility will remain CLOSED through April 30, 2020.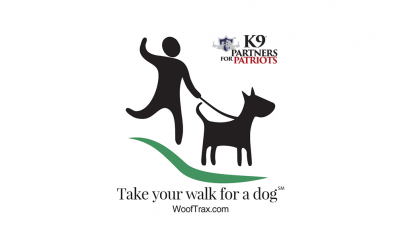 Go to WoofTrax.com, download the app, and track your dog's walks. The exercise is good for you and your dog and it could support K9 Partners for Patriots every time you walk your dog.
read more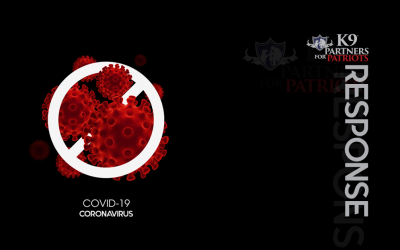 CORONAVIRUS Update [3/17/20]
As we continue to monitor the rapidly changing situation surrounding CORONAVIRUS, we have closed the training facility and suspended classes.
read more