Daily Needs
K9 Partners Wishlist
The kind generosity of supporting partners makes our daily work possible! Donating much-needed items from our Wishlist helps us work efficiently in a safe and healthy environment.
Business Info
Donations Can Be Delivered During Open Hours To:
K9 Partners for Patriots, Inc.
15322 Aviation Loop Drive
Brooksville, FL 34604
(352) 397-5306
Mon-Thurs : 9am – 2pm
Donating much-needed items and supplies is considered a gift-in-kind and is eligible for tax deductions under charitable giving as defined by the IRS.
**Purchases made on AmazonSmile are not tax deductible as those donations are made by the AmazonSmile Foundation.
DIVISION OF CONSUMER SERVICES
K9 PARTNERS FOR PATRIOTS, INC. REGISTRATION# : CH42101
EXPIRATION DATE : NOVEMBER 25, 2020.
A COPY OF THE OFFICIAL REGISTRATION AND FINANCIAL INFORMATION MAY BE OBTAINED FROM THE DIVISION OF CONSUMER SERVICES BY CALLING TOLL-FREE
1-800-HELP-FLA (435-7352)
WITHIN THE STATE. REGISTRATION DOES NOT IMPLY ENDORSEMENT, APPROVAL, OR RECOMMENDATION BY THE STATE.
Dog Supplies
Dog Beds (all sizes)
Dog Bowls (stainless only)
Large Kong Toys
Freeze-Dried Dog Treats (Made in USA)
Licki Mats
Victor Dog Food (Any Flavor)
Office Supplies
Printer Paper
Flash Drives
Notepads
Manilla Folders
Paper/Gator Clips
Rubber Bands
Sticky Notes
Pens/Pencils
Phone Message Books
Cleaning Supplies
Lysol
Clorox Wipes
Windex
Lawn Size Trash Bags
Odo-Ban
Daily Needs
Paper Coffee Cups
Paper Towels
Toilet Paper
Coffee Regular/Decaf
Bottled Water
Soft Drinks
Liquid Hand Soap
Flavored Creamer
Half & Half
Veteran Support
$25 Gas Cards
Many of our program veterans travel significant distances to our training campus for their weekly classes. Some travel from as far away as Gainesville. A small $25 gas card contribution is a great way to help!
Gas cards can be dropped off at our office, Monday – Thursday, 8:30am – 3pm or you can submit a $25 donation through our online form with a note that it's for Gas Card Fund.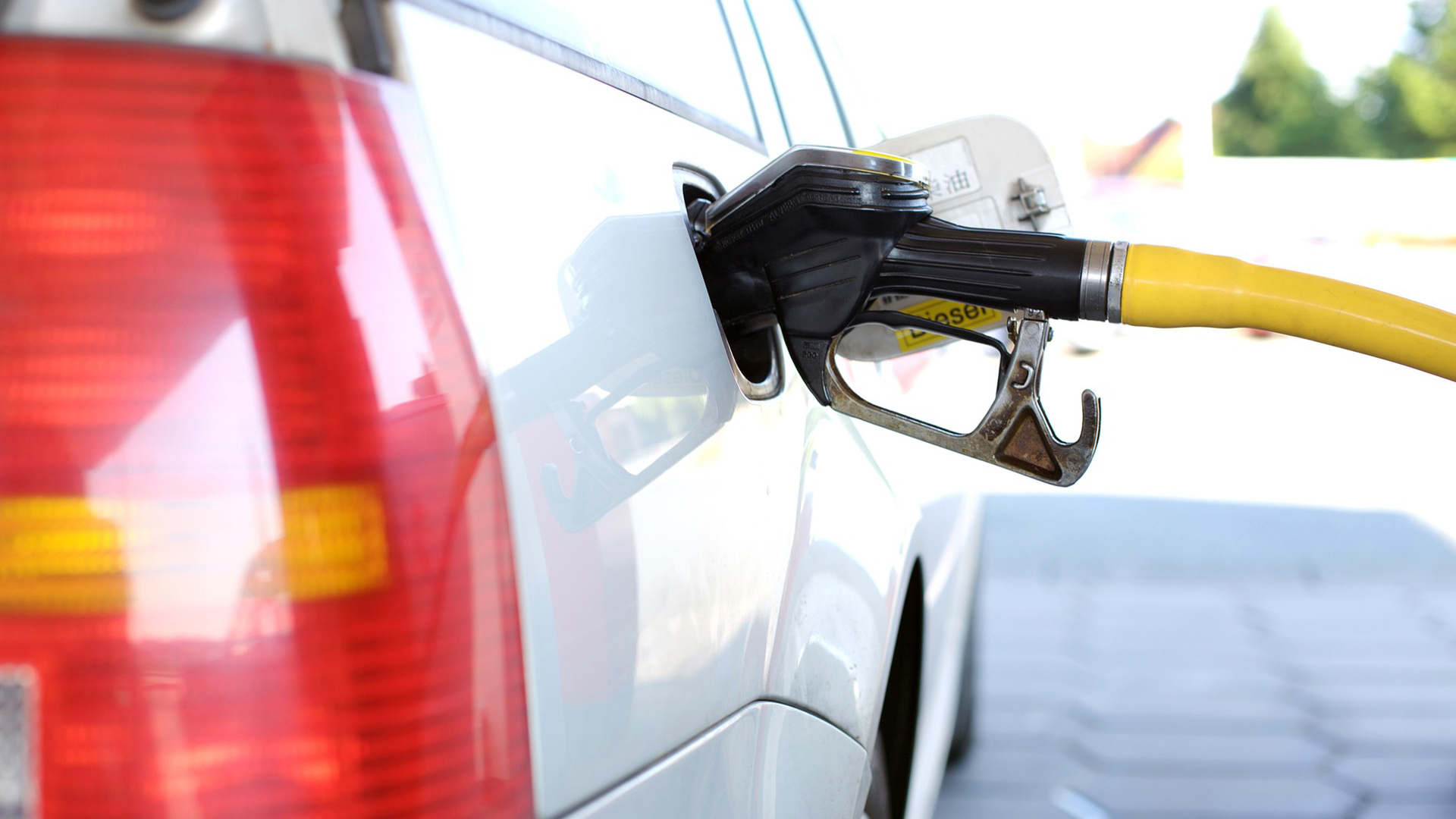 SUPPORT
K9 PARTNERS FOR PATRIOTS EVERY TIME YOU SHOP!
When you shop at smile.amazon.com, you'll find the exact same low prices, vast selection and convenient shopping experience as Amazon.com, with the added bonus that Amazon will donate a portion of the purchase price to your favorite charitable organization.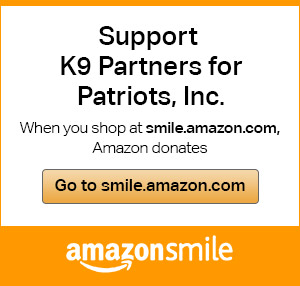 **Purchases made on AmazonSmile are not tax deductible as those donations are made by the AmazonSmile Foundation.
How do I select K9 Partners for Patriots organization to support when shopping on AmazonSmile?
CLICK HERE
to select
K9 Partners for Patriots
as your charitable organization of choice to receive donations from eligible purchases before you begin shopping. Once you do, they will remember your selection, and then every eligible purchase you make at
smile.amazon.com
will result in a donation to
K9 Partners for Patriots
.
How do I shop at AmazonSmile?
To shop at AmazonSmile simply go to
smile.amazon.com
from the web browser on your computer or mobile device.
Can I use my existing Amazon.com account on AmazonSmile?
Yes, you use the same account on Amazon.com and
AmazonSmile
. Your shopping cart, Wish List, wedding or baby registry, and other account settings are also the same.
Which products on AmazonSmile are eligible for charitable donations?
Tens of millions of products on
AmazonSmile
are eligible for donations. You will see eligible products marked "Eligible for AmazonSmile donation†on their product detail pages. Recurring Subscribe-and-Save purchases and subscription renewals are not currently eligible.
Can I change my charity?
Yes, you can change your charity any time. Your
AmazonSmile
purchases after the change count towards your newly selected charity. To change your charity, sign in to smile.amazon.com on your desktop or mobile phone browser and simply select "Change your Charity†in "Your Account.â€
How much of my purchase does Amazon donate?
The
AmazonSmile
Foundation will donate 0.5% of the purchase price from your eligible AmazonSmile purchases. The purchase price is the amount paid for the item minus any rebates and excluding shipping & handling, gift-wrapping fees, taxes, or service charges. From time to time, we may offer special, limited time promotions that increase the donation amount on one or more products or services or provide for additional donations to charitable organizations. Special terms and restrictions may apply. Please see the relevant promotion for complete details.
Can I receive a tax deduction for amounts donated from my purchases on AmazonSmile?
Donations are made by the AmazonSmile Foundation and are not tax deductible by you.