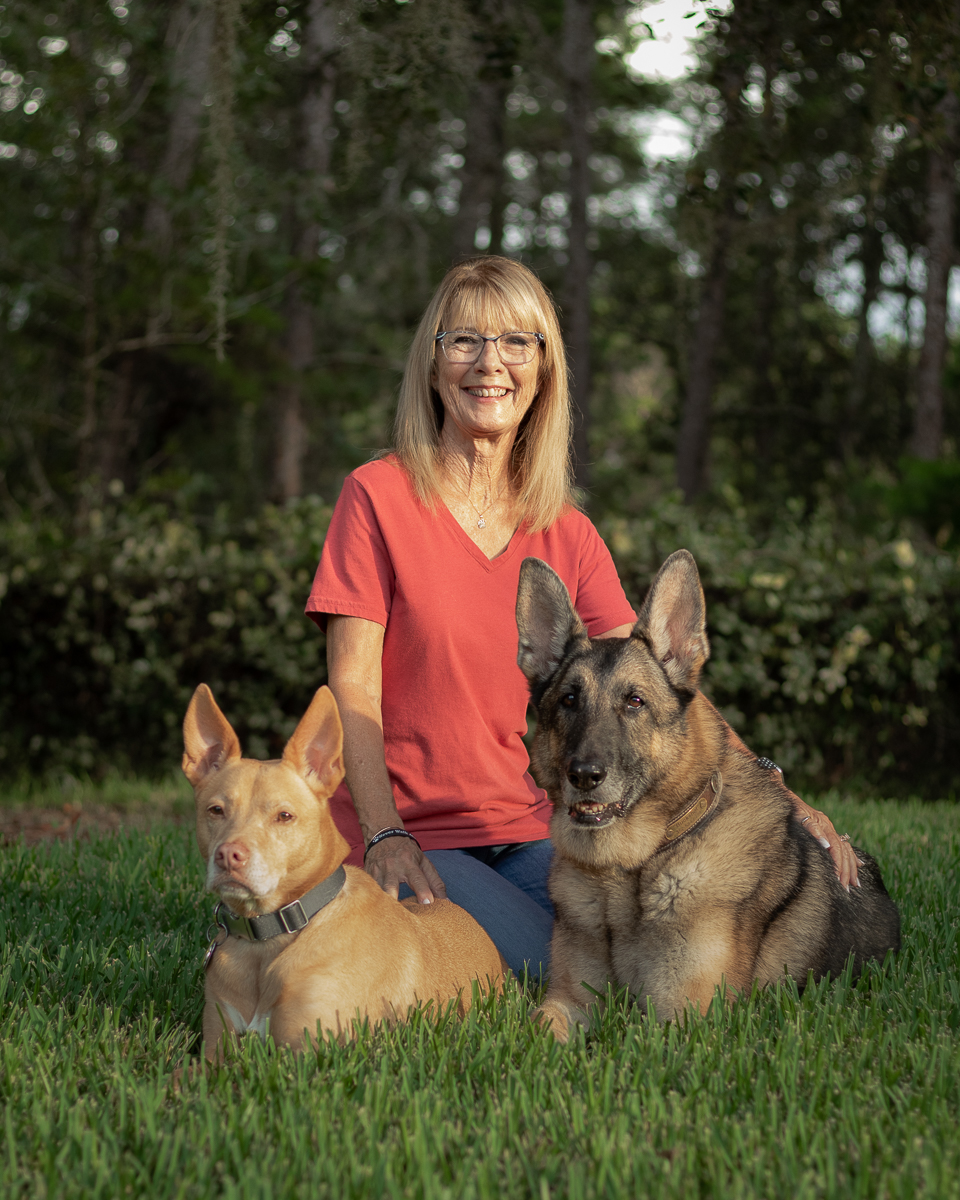 Founder & Executive Director of Training Operations
Certified Master Dog Trainer
"Something I was called to do."
Mary Peter has trained dogs professionally since 1987. She is a Certified Master Dog Trainer (CMDT) and a graduate of the National K9 Learning Center, Columbus, OH, one of the premier schools for dog trainers whose alumni include the top tier of K9 trainers in 45 countries. Her expertise in K9 training & behavior is nationally known.
Mary began training service dogs in 1997 when asked to help two law enforcement officers injured in the line of duty with service dog training. Since then, Mary has trained service dogs for private clients through Stillwater Dog Training, her private dog training business. Mary closed Stillwater Dog Training in 2014 when she saw many of her veteran clients struggling with the inability to adapt to civilian life after their military service. She founded K9 Partners for Patriots to offer her services to veterans with PTSD/TBI and/or MST at no cost.
K9 Forensics Recovery Team, Inc.
Mary served as the founder and K9 instructor for the K9 Forensics Recovery Team, Inc., a law enforcement-certified search dog team specializing in the recovery of human remains. Their services were engaged by the Federal Bureau of Investigation (FBI); Florida Dept. of Law Enforcement (FDLE); and Federal Emergency Management Agency (FEMA).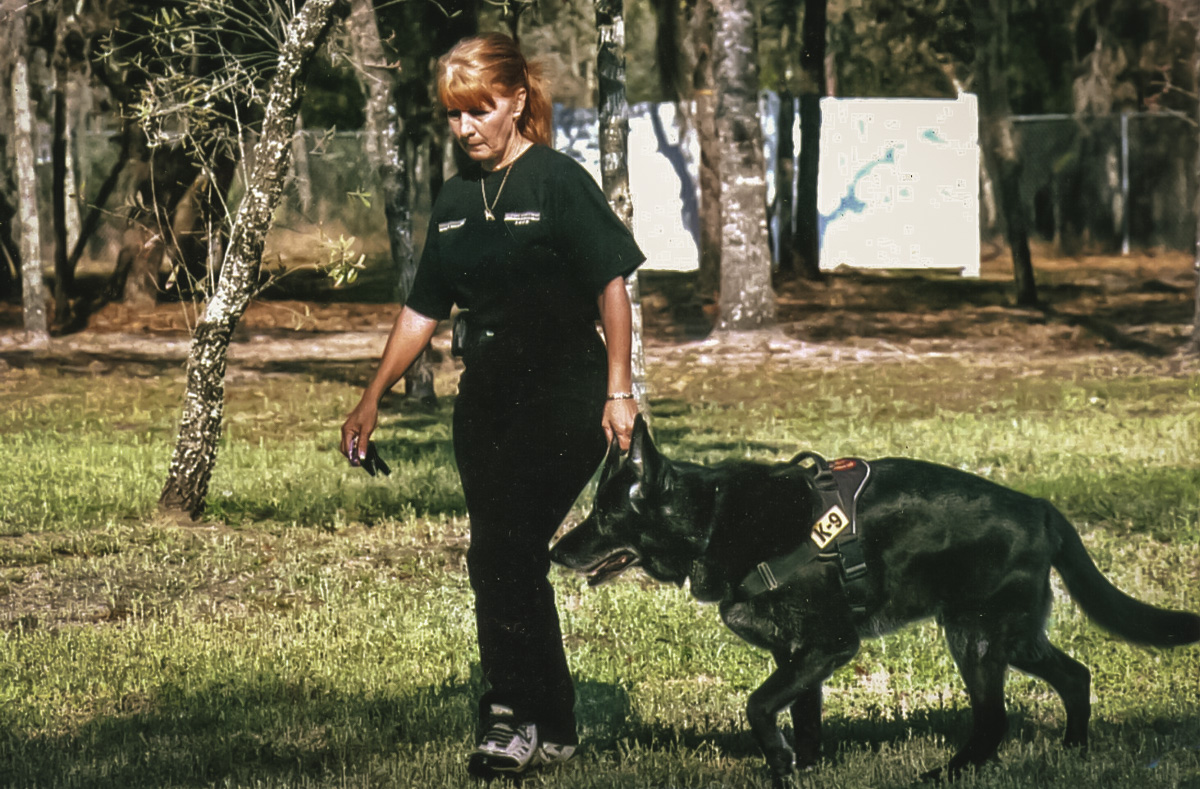 Mary Peter and Her Forensics Cadaver Dog, Ruger.
Mary and her team assisted the FBI & Texas Equusearch efforts in Aruba in search for Natalee Holloway's body. She also contributed to FEMA's cadaver recovery efforts in New Orleans following Hurricane Katrina (2005). She's since been cited in specialty investigative textbooks, such as Forensic Recovery of Human Remains, Archaeological Approaches, by Tosha Dupras, PhD. (published by CRC Press). 
Synonymous with 'Stillwater,' Mary is well known for her work as owner/operator of Stillwater Dog Training, a successful business in Brooksville, FL, where she trained thousands of dogs over the years. Mary closed that business when she saw the difficulties that more Veterans were experiencing… whose PTSD precluded them from participating in Stillwater's civilian-and-K9 environment.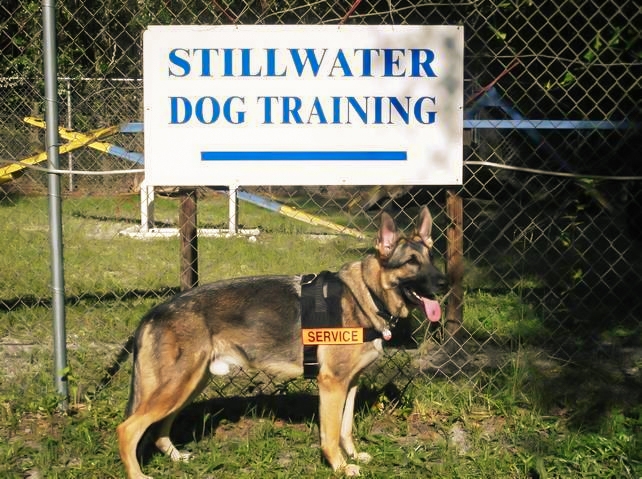 Mary Peter's German Shepherd, Buckshot.
That's how K9 Partners for Patriots began. She decided to focus entirely on Veterans, K9s, and suicide prevention. And she never looked back.  
Begun in 2013 with less than a handful of Veterans, K9P4P provides each Veteran a carefully screened K9 upon entering the proprietary 6-month training program she created. K9P4P teaches Veterans to train the K9 that becomes their working service dog. 
Veterans receive the dog, training, and all equipment at no cost to them. Today K9 Partners for Patriots is proud to say that it has given nearly 500 Veterans a second chance at life.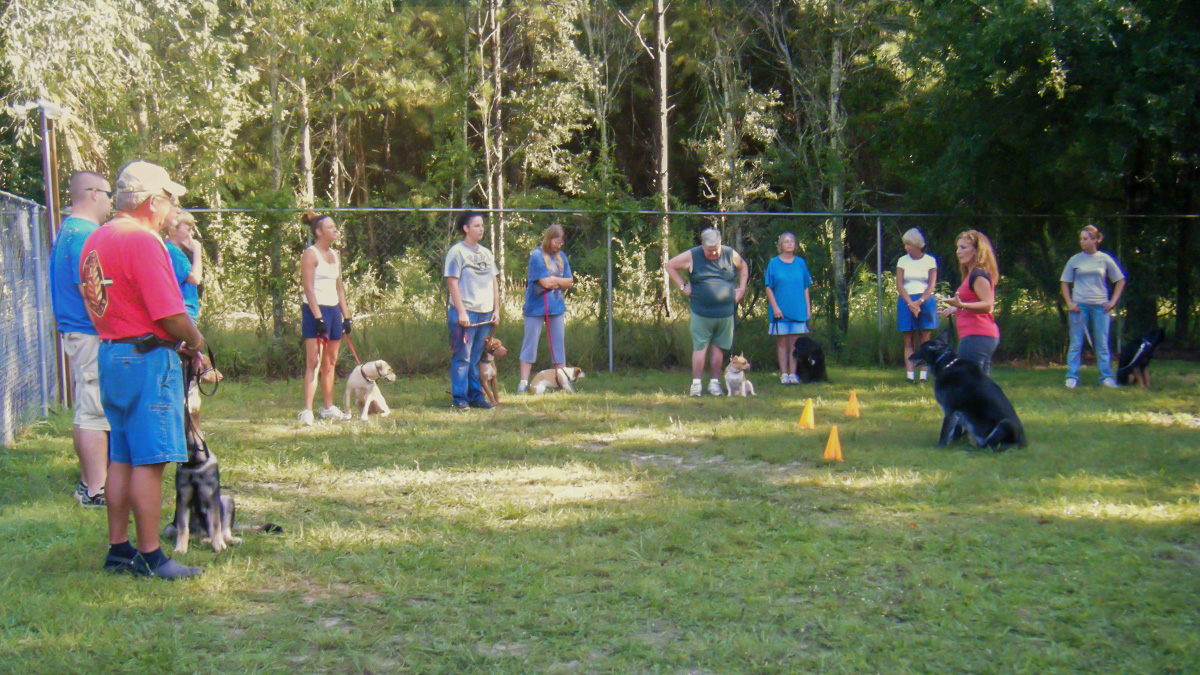 American Medicine Today features K9P4P in a 12-minute video where Mary discusses the unique methodology that helps pave a positive path forward:
https://www.youtube.com/watch?v=XZ9BJjL25dY
The effectiveness of the program has been recognized by multiple consecutive years of grant funding from the Wounded Warrior Service Dog Program (WWSDP) under the purview of the U.S. Dept. of Defense (DOD). Additionally, K9 Partners for Patriots has been selected to serve as a "Strategic Partner" to the President's Roadmap to Empower Veterans and End a National Tragedy of Suicide (PREVENTS). 
In recent years local print & broadcast media have reported on the program's success and graciously honored Mary as the catalyst whose determination has truly saved countless Veterans' lives. Virtually all of the Tampa Bay TV stations have covered K9P4P and WFLA-TV's Gayle Guyardo profiled Mary as a 'Gr8 Inspiration': 
https://www.wfla.com/news/local-news/gr8-inspiration-dogs-help-vets-with-ptsd/1098193238/
And in Nov. 2020, FOX News' Dana Perino, a former White House Press Secretary, presented Mary with FOX Nation's Patriot Award for Service to Veterans':

It is an advocacy group of like-minded organizations engaged in the same efforts to help Veterans and improve their access to service dogs. So even though Mary's efforts are Florida-focused, she and K9 Partners for Patriots mentor other Veterans organizations, some of which have traveled from across the country to study her methodology, training and protocols; and learn from them.  
K9 Partners for Patriots enjoys bipartisan support in Congress and in the Florida Legislature. It is considered a benchmark organization by the Florida Dept. of Veterans Affairs (FDVA) and that is reflected in the many Veteran referrals from FDVA physicians and facilities.