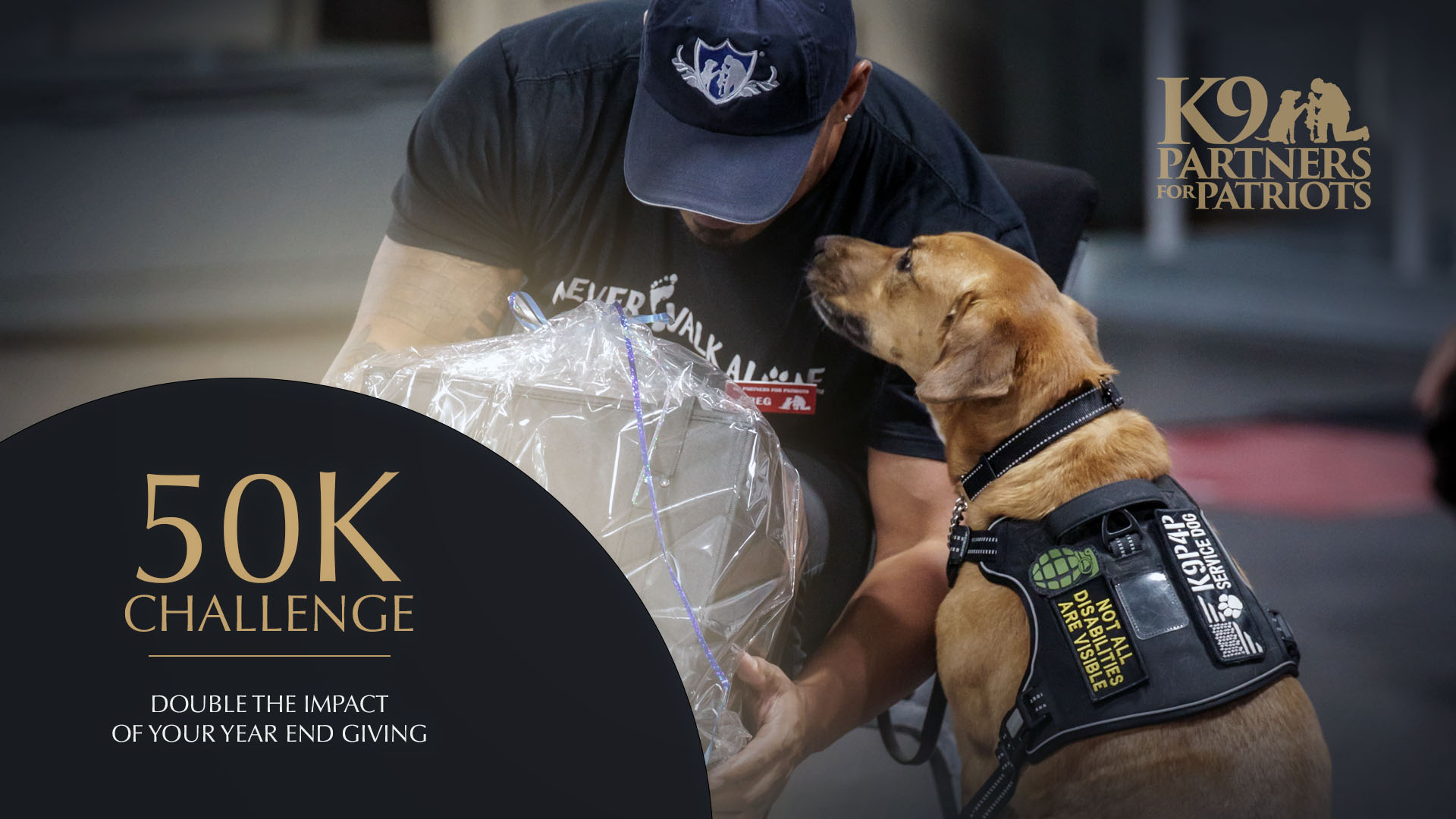 Doubling Hope
Joining Veterans and Rescue Dogs on the Path to Healing
Our $50K Challenge is a call to action to fund service dogs for veterans battling the invisible scars of PTSD, Traumatic Brain Injury, and Military Sexual Trauma.
Your donation today is a lifeline, connecting heroes with their devoted canine allies, and together, they'll write stories of courage, redemption, and unbreakable bonds.
Every precious dollar you contribute to this campaign will be DOUBLED, dollar for dollar, up to a heartwarming total of $50,000.
This incredible opportunity means that your compassion will have TWICE the power to change the lives of our cherished veterans and their loyal, four-legged companions. Your year-end, tax-deductible gift will be matched, thanks to the incredible generosity of an Anonymous donor.
This remarkable gift-matching initiative will do more than just pair veterans with their much-needed Service Dogs. It will create a symphony of second chances, where both veterans and their furry companions rescue each other from the shadows of their past. Together, they will embark on a shared journey toward a brighter future filled with hope, healing, and newfound purpose.