Kim and Samson Working Dog Wednesday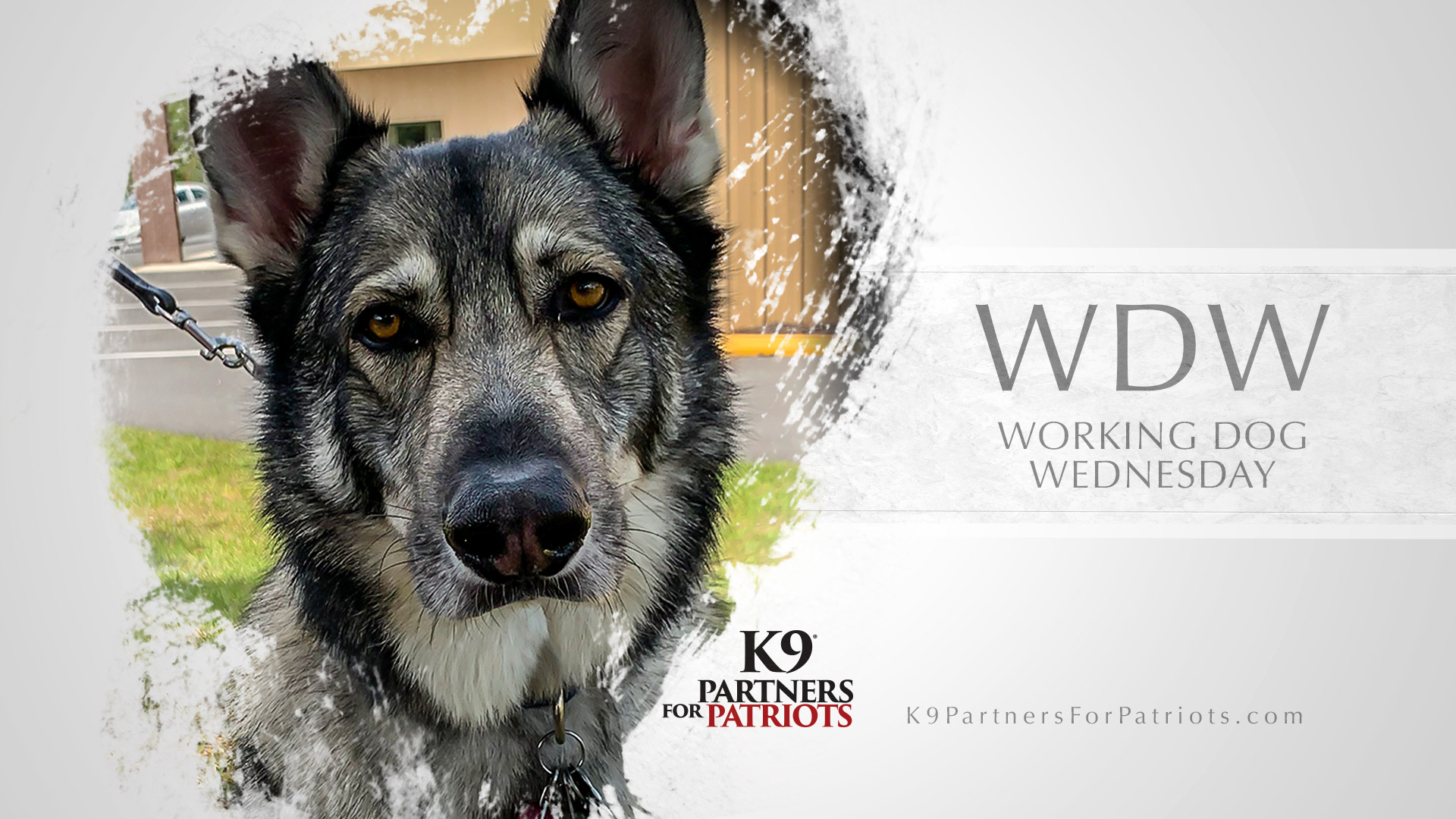 Good morning, everyone! Unlike most, I prefer to start the day waking my family up with a single bark. This notifies my family to come to the bottom of the stairs and await my presence. My Alpha tells people I am scared of the dark, but that isn't true – I simply have a healthy respect for spaces that I can't see into. Luckily, my human put a night light in so my bedroom isn't completely dark.
Once I come downstairs, I go outside and start playing with my brother Hans. We often times play and wrestle for hours, making the Alpha offer up bacon or salami treats to get us to come back in the house. For those who don't know, I love to eat! After all, I am a big boy, tipping the scales at a measly 108lbs. Everyone at the VA likes to make comments on how I am a small horse and all I am missing is a saddle.
Even though I am big, I am really just a gentle giant who is scared of the dark, the groomer and the vet. When I sulk, I often go and hide my head underneath the bed (I would hide more, but I simply don't fit). I can't fit my body, but at least my head fits. If you don't find me hiding, you will most likely hear me talking to my human. I often conversate with her, telling her exactly how I feel and why.